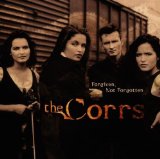 Alle unsere verfügbaren Noten für die Komposition von Secret Life sind auf dieser Seite dargestellt. Der Autor von Secret Life ist The Corrs.
Weiter unten finden Sie alle unsere z. Zt. verfügbaren Arrangements für Secret Life. Sie können jedes Arrangement vor dem Kauf betrachten. Dazu gehen Sie bitte zum betreffenden Stück und klicken auf den Vorschauknopf

in der entsprechenden Zeile. Oft bieten wir ein Musikstück für verschiedene Instrumente an. In diesem Fall haben Sie die Möglichkeit das Arrangement für ein bestimmtes Instrument anzuschauen indem Sie auf die Drop-Down-Liste "Alle Instrumente" klicken und das Instrument wählen für das Sie Arrangements sehen möchten.
Wir schätzen Ihre Meinung. Wenn Sie einen Moment Zeit haben uns Ihre Gedanken über das Lied oder Arrangement von The Corrs oder ein anderes Stück mitzuteilen, dann hinterlassen Sie bitte Ihre Meinung im Kästchen, das mit "Kundenrezensionen" markiert ist. Stellen Sie vorher sicher, dass Sie eingeloggt sind. Benutzen Sie Facebook oder Twitter? Dann können Sie Ihre Freunde einfach über Secret Life informieren indem Sie auf den grünen "Share"-Knopf auf dieser Seite klicken. Zur Zeit hat unsere Datenbank 2 Arrangements von Secret Life für 4 Musikinstrumente.
Klicke

für Arrangements
2 Arrangements - Instrument:
Klicken Sie auf

um ein Arrangement zu betrachten
Secret Life Noten

und

benötigen kein Plugin. Diese können einmal ausgedruckt werden.


und
benötigen Adobe Flash. Diese Arrangements müssen innerhalb von 7 Tagen gedruckt werden.
Es gibt keine Rezensionen - Sie können gerne die erste Rezension erstellen. Sie müssen sich hierfür zunächst
Anmelden Sollten Sie kein Konto haben, müssen Sie sich zunächst Registrieren