Don'cha Go 'Way Mad Noten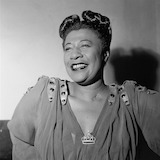 Künstler:
Ella Fitzgerald
,
Rosemary Clooney
,
Frank Sinatra
(auch bekannt als Francis Albert Sinatra, Chairman of the Board, La Voz, Ol' Blue Eyes, Swoonatra, The Sultan of Swoon, The Voice)
Verfasser:
Al Stillman
,
Illinois Jacquet
,
Jimmy Mundy
Weiter unten ist das Notenblatt für Don'cha Go 'Way Mad noten von Frank Sinatra und andere. Wir haben 4 Arrangements für Don'cha Go 'Way Mad Klavier, Gesang und Gitarre Noten und andere Musikinstrumente.
Das beinhaltet 2 Duetten.Genre: Popular & Folk, Jazz und Religiös
Um die Noten zu sehen klicken Sie bitte auf den Vorschau-Knopf

Klicke

für Arrangements
4 Arrangements - Instrument:
Klicken Sie auf

um ein Arrangement zu betrachten
Don'cha Go 'Way Mad Noten

und

benötigen kein Plugin. Diese können einmal ausgedruckt werden.


und
benötigen Adobe Flash. Diese Arrangements müssen innerhalb von 7 Tagen gedruckt werden.
Es gibt keine Rezensionen - Sie können gerne die erste Rezension erstellen. Sie müssen sich hierfür zunächst
Anmelden Sollten Sie kein Konto haben, müssen Sie sich zunächst Registrieren