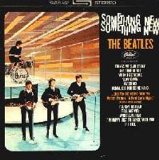 auch bekannt als And I Love Him Noten
Künstler:
Pat Metheny
,
A Koulouris
(auch bekannt als Argyris)
,
Fred Sokolow
,
Bob Chilcott
,
The King's Singers
,
Esther Phillips
,
The Beatles
(The Fab Four)
,
Diana Krall
(Diana Jean Krall)
,
Paul McCartney
(Sir James Paul McCartney, The Fireman)
,
John Lennon
(John Ono Lennon, John Winston Lennon)
Verfasser:
Christopher Hussey
,
The Beatles
,
Bob Chilcott
,
Phillip Keveren
,
Pat Metheny
,
A Koulouris
,
Esther Phillips
,
Philip Lawson
,
Robert Constandinos
,
John Lennon
,
Paul McCartney
Text:
Robert Constandinos
Weiter unten ist das Notenblatt für And I Love Her noten. Dieses Stück wurde von Christopher Hussey, The Beatles, Bob Chilcott, Phillip Keveren, Pat Metheny, A Koulouris, Esther Phillips, Philip Lawson, Robert Constandinos, John Lennon, Paul McCartney geschrieben.
Sie können die erste Seite von And I Love Her vor dem Einkauf betrachten, indem Sie auf den Vorschau-Knopf

 klicken, das sich neben dem Arrangement, das Sie betrachten möchten, befindet. Die meisten bieten auch ein kurzes Audio-Demo an und die Möglichkeit ein Stück zu transponieren und das Melodieinstrument zu ändern. Möchten Sie nur unsere verfügbaren Arrangements für ein Instrument sehen (zum Beispiel: Klavier)? Wählen Sie in diesem Fall das Instrument (z.B.: Klavier) im Menü weiter unten unmittelbar oberhalb der einsehbaren Noten.
Wir möchten Sie ermutigen einen Kundenkommentar über die Noten zu And I Love Her abzugeben. Dazu loggen Sie sich ein, eröffnen ein Konto falls Sie noch keines haben, danach wählen Sie einen Benutzernamen (der für alle sichtbar ist) und dann fangen Sie an. Möchten Sie die ganze Welt über diesen großartigen Titel informieren? Toll - klicken Sie einfach auf den "Share"-Knopf und wählen Sie unter Facebook, Twitter, Email oder anderen Mitteilungsmöglichkeiten aus. Sie brauchen hierfür nicht einmal in Ihr Great Scores Konto eingeloggt sein. Zur Zeit bieten wir 68 Arrangements> des Liedes And I Love Her für 22 Musikinstrumente an.
68 Arrangements - Instrument:
Klicken Sie auf

um ein Arrangement zu betrachten
And I Love Her Noten

und

benötigen kein Plugin. Diese können einmal ausgedruckt werden.


und
benötigen Adobe Flash. Diese Arrangements müssen innerhalb von 7 Tagen gedruckt werden.
Es gibt keine Rezensionen - Sie können gerne die erste Rezension erstellen. Sie müssen sich hierfür zunächst
Anmelden Sollten Sie kein Konto haben, müssen Sie sich zunächst Registrieren