A Big Hunk O' Love Digitale Noter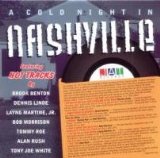 Nedenfor er notene til A Big Hunk O' Love. A Big Hunk O' Love ble ført i pennen av Elvis Presley (Også kjent som Elvis Aaron, The King of Rock and Roll).
Du kan forhåndsvise første side av A Big Hunk O' Love ved å klikke på forhåndsvisningsikonet

 ved siden av arrangementet du vil vise. De fleste har også en kort lydavspilling og mulighet for å transponere et stykke og endre instrumenteringen for hovedstemmen. Hvis du bare vil forhåndsvise arrangementene for ett spesifikt instrument, velger du det ønskede instrumentet i menyen nedenfor. Denne endringen kan bare gjøres hvis det er notearrangementer for flere enn ett instrument.
Vi vil oppmuntre deg til å legge inn en kundeanmeldelse av partituret for A Big Hunk O' Love. Dette gjør du ved å logge deg på, eller opprette en konto hvis du ikke allerede har en, og deretter velge et unikt skjermnavn (som ses offentlig), så er du i gang. Hvis du er på Twitter eller Facebook og du vil fortelle vennene dine om dette musikkstykket, kan du navigere til delingsikonet (Share) der du kan velge blant forskjellige sosiale medieplattformer for å dele denne sangen. Vi har 9 arrangementer av denne sangen tilgjengelig for 6 instrumenter.
9 arrangementer - Velg Instrument:
Klikk

for å vise et arrangement av musikken
A Big Hunk O' Love Digitale Noter

og

: Ingen plugin breves. De kan skrives ut en gang. De kan skrives ut en gang
0 Kundekommentarer - Være den første til å kommentere. Ã… legge igjen en kommentar klikk på
Logg På Hvis du ikke har en konto klikker du på Registrering