Too Much Love To Hide Partituras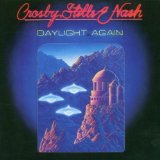 Puedes adquirir abajo la partitura de la canción Too Much Love To Hide. Too Much Love To Hide es una composición de Crosby, Stills & Nash, Elvis Presley (también conocido como Elvis Aaron, The King of Rock and Roll).
Lo bueno que tiene Great Scores es que te permite previsualizar todos los arreglos disponibles de una canción antes de adquirirlos. Esto te permite elegir la mejor opción que se ajuste a tu aptitud musical y estilo de tocar, ya seas un principiante en tu instrumento o tengas un nivel avanzado. Simplemente haz clic en las dos corcheas

 (nuestro botón de previsualización) para ver las partituras individuales. Cierra esta partitura y haz clic en otra para ver un arreglo diferente de Too Much Love To Hide. En más de unaocasión ofrecemos una pieza musical para una variedad de instrumentos. En estos casos podrás elegir ver los arreglos correspondientes a un solo instrumento haciendo clic en la casilla emergente situada junto a "Elegir instrumento" y escogiendo el instrumento para el cual quieras ver los arreglos.
No podría ser más sencillo dar tu opinión sobre una pieza o un arreglo en concreto. Haz clic sin más en la pestaña de "Opiniones de clientes", y tras elegir tu nombre de usuario, podrás publicar lo que opines acerca de un arreglo en concreto, o de esta pieza musical en general. Haz clic en el botón "Share" (compartir) de la derecha para compartir esta página en Twitter y Facebook. También puedes añadir nuestra web mediante el botón de "œLike" (Me gusta) de Facebook en la parte superior de la página. Nuestro catálogo dispone de 2 arreglos de Too Much Love To Hide, disponibles para ser adquiridos para 5 instrumentos.
Haz clic

para arreglos
2 arreglos - Elegir Instrumneto:
Haz clic en

para ver un arreglo
Too Much Love To Hide Partituras

y

no requieren plugins. Puede imprimir estas partituras una vez


y
necesitan el complemento gratuito Adobe Flash. Debes imprimir las partituras Flash dentro de 7 días.
No hay ningunas opiniones de clientes - Sé el primero en escribir una opinión sobre esta partitura. Para escribir una opinión, haz clic en
Entrar Si no tienes una cuenta, haz clic en Registrarte