Love The One You're With Partituras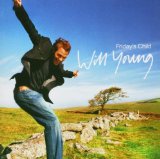 Puedes ver nuestros arreglos de Love The One You're With abajo. Esta pieza musical fue compuesta por Will Young, The Isley Brothers, Crosby, Stills & Nash, Stephen Stills.
Debes hacer clic en este botón

para acceder a la vista preliminar de una partitura en concreto. Si solo quieres ver las partituras que hay disponibles para un instrumento, elige el instrumento que quieres previsualizar en la casilla desplegable que hay un poco más abajo. Esto se podrá hacer solamente cuando ofrezcamos este arreglo para más de un instrumento.
Nos encantaría saber los que piensas sobre nuestros arreglos. Simplemente entra en tu cuenta, elige la canción sobre la que quieres opinar, a continuación vete a "Opiniones de clientes" en la página de esa canción, y tras elegir tu nombre de usuario, estarás listo para aportar tu opinión. ¿Quieres hacer llegar a tus colegas esta pieza o arreglo? En ese caso, haz clic en el botón "Share" (compartir) y escoge cómo quieres compartir esta página. Puedes elegir entre 11 arreglos para 7 instrumentos de la composición Love The One You're With.
Haz clic

para arreglos
11 arreglos - Elegir Instrumneto:
Haz clic en

para ver un arreglo
Love The One You're With Partituras

y

no requieren plugins. Puede imprimir estas partituras una vez


y
necesitan el complemento gratuito Adobe Flash. Debes imprimir las partituras Flash dentro de 7 días.
No hay ningunas opiniones de clientes - Sé el primero en escribir una opinión sobre esta partitura. Para escribir una opinión, haz clic en
Entrar Si no tienes una cuenta, haz clic en Registrarte
Cesta