Go And Say Goodbye Partituras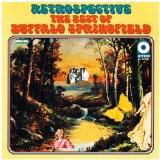 Go And Say Goodbye partitura de Buffalo Springfield está por debajo. Tenemos 1 arreglo de Go And Say Goodbye Piano, Voz y Guitarra Partituras.
Género: Popular & Folk y Rock
Para ver la partitura haz clic en el botón

al lado del arreglo en el que estás interesado
Haz clic

para arreglos
Haz clic en

para ver un arreglo
Go And Say Goodbye Partituras

y

no requieren plugins. Puede imprimir estas partituras una vez


y
necesitan el complemento gratuito Adobe Flash. Debes imprimir las partituras Flash dentro de 7 días.
No hay ningunas opiniones de clientes - Sé el primero en escribir una opinión sobre esta partitura. Para escribir una opinión, haz clic en
Entrar Si no tienes una cuenta, haz clic en Registrarte