Army Of One Partituras Digitais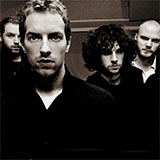 È possível visualizar as amostras de todos os nossos arranjos disponíveis para Army Of One classificados por instrumentos, mais abaixo nesta mesma página. Coldplay, No Doubt escreveu Army Of One.
É possível visualizar uma amostra de uma página de cada uma das partituras disponíveis de Army Of One, clicando neste botão

ao lado da partitura relevante. É possível modificar facilmente os instrumentos para todas as partituras disponíveis que você está visualizando. Tudo que você precisa fazer é mudar o instrumento selecionado (a configuração padrão é "todos os instrumentos") na caixa ao lado das instrucciones: "selecione instrumento".
È possível postar o seu feedback sobre qualquer um dos arranjos de Coldplay, No Doubt na página desta música. Navegue para a guia Comentários abaixo, verifique se você efetuou o logon na sua conta do Great Scores, e depois de escolher um nome de usuário (que a partir daí será permanentemente atribuído a você para deixar comentários), poderá digitar a sua crítica. Por favor não envie nenhum spam ou digite URLs pois estes serão excluídos. Se você quiser enviar esta página para um amigo por email, pode facilmente fazê-lo clicando no botão Share (Compartilhar) nesta página. Você também pode querer postar no seu mural do Facebook, tweet na sua conta do Twitter ou usar outra rede social como Digg, Linkedin, Delicious e muitas outras opções. Temos atualmente 3 arranjos de Army Of One. Este número de partituras está disponível para 5 instrumentos.
Clique

para arranjos
3 arranjos - Selecione instrumento:
Clique no botão

para ver um arranjo
Army Of One Partituras Digitais

e

não exigem qualquer plugins. Você pode imprimir estas partituras uma vez


e
requerem o plugin livre Adobe Flash. Você deve imprimir as partituras Flash dentro de 7 dias.
Ainda não há comentários - Seja o primeiro a comentar. Para escrever um comentário, clique sobre
Login Se você não tem uma conta, clique sobre Registrar