All The Pretty Things Partitions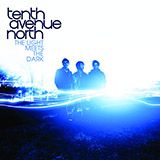 Vous pouvez acheter les partitions du titre All The Pretty Things ci-dessous. All The Pretty Things a été composé par Tenth Avenue North.
Cliquez sur le bouton Aperçu avant achat

pour voir la première page de All The Pretty Things. Si cette composition est disponible pour plusieurs instruments, une option vous permet de n'afficher que les partitions correspondant à  l'instrument de votre choix. Pour déterminer cet instrument, cliquez sur le menu déroulant "Tous les instruments". Vous pouvez modifier cette sélection à  tout moment.
Il n'y a rien de plus facile que de laisser un commentaire au sujet d'un morceau ou d'un arrangement particulier. Cliquez simplement sur l'onglet Commentaires Client, choisissez un nom d'utilisateur, puis donnez votre avis soit sur un arrangement précis, soit sur le morceau de musique en général. Vous voulez faire connaître cette chanson au monde entier ? Rien de plus facile ! Si vous avez pris un plaisir particulier à  jouer un morceau ou un arrangement et que vous souhaitez le faire savoir, cliquez sur le bouton Share de cette page, puis sélectionnez le média social de votre choix. À l'heure actuelle, nous avons sur notre site 1 arrangement de All The Pretty Things pour 4 instruments.
Cliquez

pour arrangements
Cliquez sur

pour voir une partition
All The Pretty Things Partitions

et

nécessitent pas de plugin. Ils peuvent être imprimés une fois


et
nécessitent le plugin gratuit Adobe Flash. Ces partitions doivent être imprimés dans les 7 jours.
Il n'y a aucun commentaire client - Soyez la première personne à  écrire un commentaire. Vous devez faire la
Connexion Si vous ne possédez pas de compte vous devez Creer Un Compte