Crystal Lullaby Bladmuziek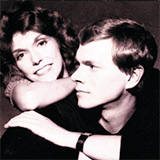 U kunt verderop op deze pagina voorbeelden bekijken van de momenteel beschikbare arrangementen van Crystal Lullaby, gesorteerd op instrument. The Carpenters is de auteur van Crystal Lullaby.
Wilt u één pagina van Crystal Lullaby bekijken, klik dan op dit voorbeeldpictogram

 bij het arrangement dat u wilt bekijken. Wanneer u de partituur hebt bekeken, sluit u het pop-upvenster en kunt u een ander arrangement bekijken van Crystal Lullaby zodat u een goede koopbeslissing kunt nemen. U kunt gemakkelijk de instrumenten aanpassen waarvoor u alle momenteel beschikbare bladmuziek wilt weergeven. U hoeft alleen maar het geselecteerde instrument te wijzigen in het vak naast de opdracht "Selecteer instrument" (standaard staat daar "Alle instrumenten").
Hebt u pas een stuk bladmuziek gekocht waar u bijzonder van hebt genoten? Dan wilt u uw gedachten misschien wel delen met anderen. Dat kan door te klikken op het tabblad Commentaar (naast het tabblad Bladmuziek). Wanneer u een gebruikersnaam hebt uitgekozen (deze is zichtbaar voor andere gebruikers), kunt u uw muzikale mening posten op onze website. Wilt u deze compositie delen op uw Facebook-prikbord of Twitter-pagina? Dan hoeft u alleen maar te klikken op de deelknop (Share) en het sociale netwerk te kiezen dat u wilt gebruiken om deze liedpagina te delen. Crystal Lullaby is momenteel verkrijgbaar in 2 arrangementen. Bovendien bieden we 4 instrumenten waarvoor deze compositie is gearrangeerd.
Klik

voor arrangementen
2 arrangementen - Selecteer instrument:
Druk op

om een arrangement van de bladmuziek te bekijken
Crystal Lullaby Bladmuziek

en

hoeven niet een plugins. U kunt ze een keer afdrukken
U moet de Adobe Flash-invoegtoepassing downloaden om bladmuziek met

en
te kunnen afdrukken. U moet Flash noder binnen 7 dagen afdrukken.
0 Reacties - Heeft u zin om te reageren. Om een ​​reactie te plaatsen, klik op
Aanmelden Als u nog geen account hebt, klik op Registreren