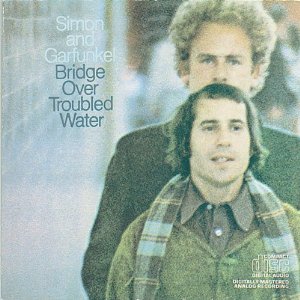 Gli spartiti di The Boxer sono disponibili sotto. Questo brano è stato scritto da Paul Simon, Mumford & Sons, Simon And Garfunkel, Lee DeWyze, Paul & Garfunkel, Art Simon.
Per visualizzare una partitura prima dell'acquisto e per ascoltare una breve anteprima audio, cliccare sull'icona

 adiacente allo spartito che si desidera visualizzare. Per visualizzare solamente gli arrangiamenti di un determinato strumento, selezionare lo strumento desiderato dal menù sottostante. Questa opzione è disponibile solamente quando sono presenti arrangiamenti per più di uno strumento.
Ti vogliamo chiedere lasciare una recensione per gli spartiti di The Boxer. A tal fine, ti invitiamo a effettuare il login, o creare un account, selezionare uno pseudonimo unico (che sarà visibile pubblicamente), e lasciare il tuo commento. Vuoi che tutti sappiano quanto sia straordinaria questa canzone? Perfetto: basta cliccare sul pulsante "Share" e scegliere tra Facebook, Twitter, e-mail e altre opzioni di condivisione... et voilà ! Puoi farlo anche senza effettuare il login all'account di Great Scores. Al momento offriamo 20 arrangiamenti di The Boxer per 8 strumenti.
Premi

per arrangiamenti
20 arrangiamenti - Seleziona strumento:
Premi

per vedere una partitura
The Boxer Partiture

e

non richiedono alcun plugin. Possono essere stampate una volta


e
richiedono Adobe Flash per giocare e stampare una partitura. Devi stampare le partiture Flash entro 7 giorni.
Nessuna recensione in Italiano - Recensisci per primo questo articolo. Devi effettuare il
Accedi Se non hai un conto, clicchi su Registrazione