Only The Strong Survive Partiture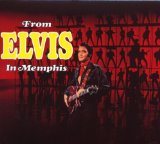 Gli spartiti degli arrangiamenti musicali di Only The Strong Survive si trovano qui sotto. Jerry Butler, Kenneth Gamble, Leon A. Huff, Leon Huff è il compositore di Only The Strong Survive.
È possibile visualizzare la prima pagina degli spartiti prima di comprarli. In questo modo puoi prendere una decisione informata sull'acquisto; con una scelta di decine di migliaia di spartiti, è molto probabile che ce ne sia uno che fa per te. Â Per un'anteprima di tutte le partiture di Only The Strong Survive, una alla volta, cliccare su questo pulsante

. Nella sezione "Scegliere lo strumento" sopra gli spartiti di questo brano è possibile modificare le impostazioni e visualizzare gli arrangiamenti di Only The Strong Survive per un unico strumento, invece che per tutti.
C'è un arrangiamento musicale che ti è particolarmente piaciuto? E allora perché non lasciare feedback, cliccando sulla scheda Recensioni? Basta selezionare un handle (pseudonimo) e sei subito pronto a pubblicare le tue opinioni sulla nostra musica. Sei un genio di Internet e un guru dei social network? Perché non adoperi l'opzione di condivisione su questa pagina per pubblicarla sul tuo account Twitter o pagina Facebook? Puoi anche condividerla tramite e-mail o altri social media. Al momento è possibile scegliere fra 1 arrangiamento di Only The Strong Survive. Fra questi abbiamo attualmente una scelta di 4 strumenti.
Premi

per vedere una partitura
Only The Strong Survive Partiture

e

non richiedono alcun plugin. Possono essere stampate una volta


e
richiedono Adobe Flash per giocare e stampare una partitura. Devi stampare le partiture Flash entro 7 giorni.
Nessuna recensione - Recensisci per primo questo articolo. Devi effettuare il
Accedi Se non hai un conto, clicchi su Registrazione