Mrs. Robinson (From The Graduate) Partiture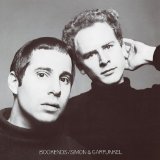 Tutti gli spartiti di Mrs. Robinson sono elencati nella sezione sottostante. Questo brano è stato composto da Simon And Garfunkel, Paul Simon, Bill LaFleur.
Per l'anteprima di una partitura specifica, cliccare su questo pulsante

. Per visualizzare solamente gli arrangiamenti di un determinato strumento, selezionare lo strumento desiderato dal menù sottostante. Questa opzione è disponibile solamente quando sono presenti arrangiamenti per più di uno strumento.
Se desideri fornire una recensione per gli spartiti di Simon And Garfunkel, Paul Simon presenti su questa pagina, clicca sulla scheda "Recensioni". Verifica di aver effettuato il login al tuo account e scegli un nome utente con cui lasciare il feedback. Te ne saremo grati. Vuoi condividere questo pezzo con i tuoi amici? Clicca sul pulsante "Share" in questa pagina per far conoscere questo bellissimo brano ad amici e parenti. Mrs. Robinson è disponibile per 18 strumenti. Abbiamo una selezione di 46 arrangiamenti.
Premi

per arrangiamenti
46 arrangiamenti - Seleziona strumento:
Premi

per vedere una partitura
Mrs. Robinson (From The Graduate) Partiture

e

non richiedono alcun plugin. Possono essere stampate una volta


e
richiedono Adobe Flash per giocare e stampare una partitura. Devi stampare le partiture Flash entro 7 giorni.
Nessuna recensione - Recensisci per primo questo articolo. Devi effettuare il
Accedi Se non hai un conto, clicchi su Registrazione