I Shot The Sheriff Partiture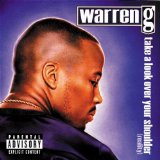 I nostri arrangiamenti di I Shot The Sheriff sono visualizzabili qui sotto. Questo brano è stato composto da Bob Marley, Warren G, Brent Edstrom, Eric Clapton.
È possibile caricare un'anteprima della prima pagina di I Shot The Sheriff cliccando sull'icona di anteprima

 accanto all'arrangiamento che si desidera visualizzare. Quasi tutti i offrono anche una breve anteprima audio e la possibilità di modificare la tonalità di un brano o lo strumento della melodia principale. Se sono disponibili arrangiamenti per vari strumenti, ma si desidera visualizzare gli spartiti di uno strumento specifico, modificare la selezione a seconda delle proprie esigenze nella sezione situata sotto questo paragrafo.
Se desideri fornire una recensione per gli spartiti di Warren G, Bob Marley, Brent Edstrom, Eric Clapton (anche conosciuto come Patrick), Elvis Presley (Elvis Aaron, The King of Rock and Roll) presenti su questa pagina, clicca sulla scheda "Recensioni". Verifica di aver effettuato il login al tuo account e scegli un nome utente con cui lasciare il feedback. Te ne saremo grati. Vuoi segnalare questo pezzo o arrangiamento ai tuoi amici? Allora clicca sul pulsante verde "Share" e scegli come condividere questa pagina. I Shot The Sheriff è disponibile per 19 strumenti. Abbiamo una selezione di 40 arrangiamenti.
40 arrangiamenti - Seleziona strumento:
Premi

per vedere una partitura
I Shot The Sheriff Partiture

e

non richiedono alcun plugin. Possono essere stampate una volta


e
richiedono Adobe Flash per giocare e stampare una partitura. Devi stampare le partiture Flash entro 7 giorni.
Nessuna recensione - Recensisci per primo questo articolo. Devi effettuare il
Accedi Se non hai un conto, clicchi su Registrazione