Don't Be That Way Partiture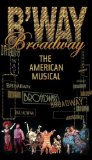 È possibile visualizzare un'anteprima della partitura del brano Don't Be That Way qui sotto. Don't Be That Way è stata composta da Benny Goodman, Ella Fitzgerald.
Qui sotto puoi trovare tutte gli arrangiamenti attualmente disponibili di Don't Be That Way. È possibile visualizzare gli arrangiamenti prima dell'acquisto. Per farlo, cercare lo spartito che si desidera visualizzare e cliccare sul pulsante di anteprima

situato sulla stessa riga. Se la composizione musicale è disponibile per una serie di strumenti diversi, puoi cambiare le impostazioni e visualizzare gli arrangiamenti per un unico o per tutti gli strumenti. Per fare ciò, basta modificare la selezione nel menù a tendina "Tutti gli strumenti".
Esprimere la propria opinione su un brano o su un determinato arrangiamento non è mai stato più semplice. Basta cliccare sulla scheda Recensioni e, dopo aver scelto uno pseudonimo, pubblicare le proprie considerazioni su un arrangiamento specifico o lasciare commenti generali sul brano selezionato. Usi Facebook o Twitter? Puoi far conoscere questo capolavoro ai tuoi amici online, cliccando sul pulsante verde "Share" presente su questa pagina. Abbiamo a disposizione partiture di Don't Be That Way per 4 strumenti. In totale la nostra selezione di spartiti per questa canzone consiste di 3 arrangiamenti da cui poter scegliere.
Premi

per arrangiamenti
3 arrangiamenti - Seleziona strumento:
Premi

per vedere una partitura
Don't Be That Way Partiture

e

non richiedono alcun plugin. Possono essere stampate una volta


e
richiedono Adobe Flash per giocare e stampare una partitura. Devi stampare le partiture Flash entro 7 giorni.
Nessuna recensione - Recensisci per primo questo articolo. Devi effettuare il
Accedi Se non hai un conto, clicchi su Registrazione
Carrello
Nessun articolo

Valuta:

USD

Cambia