A Wind Of Promise Partiture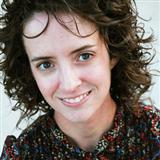 In questa pagina puoi trovare tutti gli arrangiamenti della partitura di A Wind Of Promise per cui è disponibile un'anteprima. A Wind Of Promise è stata composta da Wendy Stevens, The Beatles (anche conosciuto come The Fab Four), Sondra Clark, Phillip Keveren, Eugénie Rocherolle.
Per visualizzare la partitura di un determinato arrangiamento musicale di A Wind Of Promise, cliccare qui sotto sull'icona di visualizzazione

corrispondente allo spartito desiderato. Nella sezione "Scegliere lo strumento" sopra gli spartiti di questo brano è possibile modificare le impostazioni e visualizzare gli arrangiamenti di A Wind Of Promise per un unico strumento, invece che per tutti.
C'è un arrangiamento musicale che ti è particolarmente piaciuto? E allora perché non lasciare feedback, cliccando sulla scheda Recensioni? Basta selezionare un handle (pseudonimo) e sei subito pronto a pubblicare le tue opinioni sulla nostra musica. Vuoi condividere questa composizione sulla tua bacheca di Facebook o pagina Twitter? Tutto ciò che devi fare è cliccare sul pulsante "Share" e selezionare l'applicazione corrispondente al social media che desideri utilizzare per condividere la pagina di questa canzone. Attualmente il nostro catalogo di canzoni contiene 1 arrangiamento di A Wind Of Promise. In aggiunta, al momento è possibile scegliere fra 1 Strumento per l'acquisto.
STRUMENTO

LIVELLO

GENERE

PAGINE

ANTEPRIMA
PREZZO
Pianoforte
Pianoforte

/ Pianoforte

Livello:

Original

 Genere:

Musicals & Shows / Popular & Folk

Pagine:

15
Premi

per vedere una partitura
A Wind Of Promise Partiture

e

non richiedono alcun plugin. Possono essere stampate una volta


e
richiedono Adobe Flash per giocare e stampare una partitura. Devi stampare le partiture Flash entro 7 giorni.
Nessuna recensione - Recensisci per primo questo articolo. Devi effettuare il
Accedi Se non hai un conto, clicchi su Registrazione