A Place In The Choir Partiture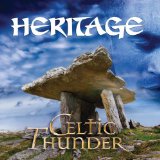 In questa pagina sono elencate tutte le partiture disponibili per la composizione A Place In The Choir. A Place In The Choir è stata composta da Celtic Thunder, Bill Staines, Elvis Presley (anche conosciuto come Elvis Aaron, The King of Rock and Roll).
Il bello di Great Scores è che è possibile visualizzare tutti gli arrangiamenti disponibili per una canzone prima di effettuare l'acquisto. In questo modo sia i principianti che i musicisti di livello avanzato possono effettuare la scelta che più si addice ai propri stile e abilità  musicali. Basta cliccare sulle due crome

(il nostro pulsante di anteprima) per visualizzare uno spartito. Chiudere lo spartito e cliccarne un altro per caricare un arrangiamento alternativo di A Place In The Choir. Spesso i brani sono disponibili per una varietà  di strumenti diversi. In tale evenienza, si potrebbe voler visualizzare solamente gli arrangiamenti di un determinato strumento: un'operazione che può essere svolta cliccando sul menù a discesa accanto a "Seleziona strumento" e selezionando lo strumento di cui si desidera elencare gli arrangiamenti.
C'è un arrangiamento di cui sei particolarmente entusiasta e di cui desideri esaltare le virtù? Allora ti invitiamo a cliccare sulla sezione Recensioni e, dopo aver scelto un nome utente, a scrivere le tue considerazioni per il beneficio di tutti. Offriamo l'opportunità  di condividere questa canzone con tutti.Se vuoi far sapere ad altri quanto ti sia piaciuto suonare questo pezzo o arrangiamento, clicca sul pulsante "Share" su questa pagina e seleziona il social media che desideri utilizzare. Per l'acquisto abbiamo in catalogo 2 arrangiamenti di A Place In The Choir per 5 strumenti.
2 arrangiamenti - Seleziona strumento:
Premi

per vedere una partitura
A Place In The Choir Partiture

e

non richiedono alcun plugin. Possono essere stampate una volta


e
richiedono Adobe Flash per giocare e stampare una partitura. Devi stampare le partiture Flash entro 7 giorni.
Nessuna recensione - Recensisci per primo questo articolo. Devi effettuare il
Accedi Se non hai un conto, clicchi su Registrazione