When He's Not Around Partituras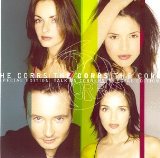 En esta página puedes ver todas las vistas preliminares de los arreglos de la partitura de When He's Not Around. The Corrs, Andrea Corr, Caroline Corr, Jim Corr, Sharon Corr es el compositor de When He's Not Around.
Se puede ver una vista preliminar de una página de When He's Not Around de cada una de las partituras disponibles haciendo clic en este botón

que se encuentra pegado a la partitura correspondiente. Al hacer clic en el menú desplegable "Todos los instrumentos" podrás elegir ver solo los arreglos para un instrumento en concreto.
Puedes publicar tus opiniones sobre cualquiera de los arreglos de The Corrs en la página de esta canción. Vete a la pestaña de "Opiniones de clientes" que hay un poco más abajo, asegúrate de tener iniciada la sesión en tu cuenta de Great Scores, y después de elegir un nombre de usuario, que te será asignado permanentemente a partir de ese momento para que puedas comentar lo que pienses, podrás dar tu opinión. No incluyas ningún spam o URL, ya que serán eliminados. ¿Eres un gurú de las redes sociales y experto en Internet? Si es así, ¿te animas a publicar esta página en tu cuenta de Twitter o Facebook utilizando el botón "Share" (compartir)? También puedes compartir esta página utilizando tu email u otros medios sociales. Actualmente tenemos 2 arreglos disponible(s) de When He's Not Around. Además ofrecemos arreglos de esta composición para 2 instrumentos.
Haz clic

para arreglos
2 arreglos - Elegir Instrumneto:
INSTRUMENTO

NIVEL

GÉNERO

PÁGINAS

VER
PRECIO
Solo Letras y Acordes
Letras y Acordes

Nivel:

Original

 Género:

Popular & Folk

Páginas:

3

Solo Piano
Piano

Nivel:

Keyboard

 Género:

Popular & Folk

Páginas:

2
Haz clic en

para ver un arreglo
When He's Not Around Partituras

y

no requieren plugins. Puede imprimir estas partituras una vez


y
necesitan el complemento gratuito Adobe Flash. Debes imprimir las partituras Flash dentro de 7 días.
No hay ningunas opiniones de clientes - Sé el primero en escribir una opinión sobre esta partitura. Para escribir una opinión, haz clic en
Entrar Si no tienes una cuenta, haz clic en Registrarte