Feasting On The Flowers Partituras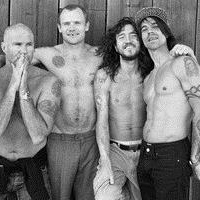 Puedes acceder un poco más abajo en esta página a todas las vistas preliminares disponibles actualmente de los arreglos de Feasting On The Flowers clasificados por tipo de instrumento. Feasting On The Flowers fue escrita por Red Hot Chili Peppers.
Puedes ver la primera página de cualquier partitura antes de adquirirla. Esto te permitirá tomar una decisión de compra más fundamentada, y con decenas de miles de partituras para elegir, seguro que hay una apropiada para ti. Puedes previsualizar de una en una todas las partituras disponibles de Feasting On The Flowers haciendo clic en este botón

. Puedes modificar fácilmente tu selección de instrumento para el que quieres ver qué partituras que hay disponibles. Solo debes cambiar el instrumento seleccionado (la opción por defecto es "Todos los instrumentos") en la casilla emergente cercana a la opción: "Elegir instrumento".
¿Has adquirido alguno de los arreglos de Feasting On The Flowers, y te gustaría dejar un comentario sobre él? En ese caso, haz clic en la casilla "Opiniones de clientes" de abajo y podrás aportar tu opinión de cliente acerca de cualquier partitura de Red Hot Chili Peppers en esta página. Deberás elegir un nombre de usuario y tener iniciada la sesión en tu cuenta de Great Scores, pero una vez de que lo hayas hecho, podrás dejar tu comentario sobre la partitura en esta página. Si deseas mandar esta página por email a un amigo, lo puedes hacer fácilmente dándole al botón "Share" (compartir) que hay en esta página. También tienes la opción de publicarla en tu muro de FB, compartirla en tu cuenta de Twitter o utilizar otros medios sociales como Digg, LinkedIn, Delicious y muchos otros. Actualmente puedes elegir entre 1 arreglo de Feasting On The Flowers. De entre ese total de partituras actualmente hay disponible(s) 1 Instrumento.
Haz clic

para arreglos
INSTRUMENTO

NIVEL

GÉNERO

PÁGINAS

VER
PRECIO
Solo Guitarra Tablaturas
Guitarra Tablaturas

Nivel:

Original

 Género:

Popular & Folk / Rock

Páginas:

7
Haz clic en

para ver un arreglo
Feasting On The Flowers Partituras

y

no requieren plugins. Puede imprimir estas partituras una vez


y
necesitan el complemento gratuito Adobe Flash. Debes imprimir las partituras Flash dentro de 7 días.
No hay ningunas opiniones de clientes - Sé el primero en escribir una opinión sobre esta partitura. Para escribir una opinión, haz clic en
Entrar Si no tienes una cuenta, haz clic en Registrarte