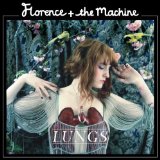 Puedes adquirir abajo la partitura de la canción Cosmic Love. El compositor de Cosmic Love es Florence And The Machine.
Haz clic en nuestro botón de previsualización

para ver la primera página de Cosmic Love. En el caso de que esta composición esté disponible para diferentes instrumentos, tendrás la opción de ver los arreglos correspondientes a un solo instrumento. Para esto haz clic en el menú emergente â "Instrumento" y modifica la selección. Podrás modificar esta selección en cualquier momento.
Agradecemos tus opiniones, así que si dispone de un momento para compartir tus reflexiones sobre este Florence And The Machine canción o arreglo, o, ya puestos a opinar, sobre cualquier otra canción, deja un comentario breve en la casilla "Opiniones de clientes". Asegúrate de haber iniciado tu sesión. ¿Eres usuario de Facebook o Twitter? Si es así, puedes informar fácilmente a tus amigos que estén conectados acerca de esta estupenda obra de arte haciendo clic en el botón "Share" (compartir) de esta página. Nuestro catálogo dispone de 1 arreglo de Cosmic Love, disponibles para ser adquiridos para 4 instrumentos.
Haz clic

para arreglos
Haz clic en

para ver un arreglo
Cosmic Love Partituras

y

no requieren plugins. Puede imprimir estas partituras una vez


y
necesitan el complemento gratuito Adobe Flash. Debes imprimir las partituras Flash dentro de 7 días.
No hay ningunas opiniones de clientes - Sé el primero en escribir una opinión sobre esta partitura. Para escribir una opinión, haz clic en
Entrar Si no tienes una cuenta, haz clic en Registrarte
Cesta