Nothing More To Say Noder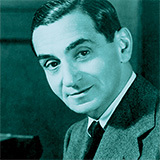 Artist og Tekstforfatter:
Irving Berlin
(Også kendt som Israel Isidore Baline)
Nothing More To Say noder ved Irving Berlin er under. Vi har 1 arrangement for Nothing More To Say Klaver, Sang og Guitar Noder.
Genre: Musicals & Shows og Broadway
For at kunne se noderne skal du klikke på preview-knappen

ved siden af det partitur, du er interesseret i
Tryk på

for at se et arrangement af noderne
Nothing More To Say Noder

og

: Ingen plugin påkrævet. Du kan udskrive disse én gang
Det er nødvendigt at download Adobe Flash plugin programmet for at udskrive et partitur

og
. Du skal Flash noder indenfor 7 dage udskrive.
0 kommentarer - Bliv den første til at kommentere. At efterlade en kommentar skal du:
Logge ind Hvis du ikke har en konto, klik på Registrering