His Eye Is On The Sparrow Noter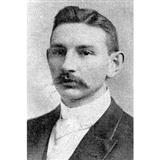 Nedan finns noterna till His Eye Is On The Sparrow. Mahalia Jackson, Charles H. Gabriel, Ethel Waters, Alabama, John Purifoy, Phillip Keveren, Civilla D. Martin, Marvin Gaye skrev det här stycket.
För att se en not innan du köper den och för att höra en kort ljuduppspelning av den klickar du på den här ikonen

 bredvid noten du vill titta på. Om vi har arrangemang för ett antal instrument men du bara vill se noterna vi har för ett specifikt instrument ändrar du till vad du vill ha i sektionen nedanför den här paragrafen.
Vi vill väldigt gärna ha din feedback på våra arrangemang. Logga helt enkelt in på ditt konto, välj den låt du vill lämna feedback om, gå sedan till "Kommentarer" på låtens sida, och när du har valt ett användarnamn är det bara att köra på. Känner du för att berätta för dina vänner om den här låten eller arrangemanget? I så fall är det bara att klicka på den gröna "Share"-knappen och bestämma dig för hur du vill dela sidan. His Eye Is On The Sparrow finns för 13 instrument. Det finns 26 arrangemang att välja mellan.
26 arrangemang - Välj Instrument:
INSTRUMENT

NIVÅ

GENRE

SIDOR

VISA
PRIS
Solo Altsaxofon
Altsaxofon

Nivå:

Original

 Genre:

Religiöst / Soul

Sidor:

3

Solo Klarinett
Klarinett

Nivå:

Original

 Genre:

Soul / Religiöst

Sidor:

3

Solo Flöjt
Flöjt

Nivå:

Original

 Genre:

Soul / Religiöst

Sidor:

3

Solo Gitarr Tab
Gitarr Tab

Nivå:

Original

 Genre:

Psalmer & Nationalsånger / Religiöst / Folkmusik

Sidor:

3

Solo Lead Sheet
Lead Sheet

Nivå:

Original

 Genre:

Extra

Sidor:

3

Lead Sheet

Nivå:

Original

 Genre:

Religiöst

Sidor:

3

Solo Text och Ackord
Text och Ackord

Nivå:

Original

 Genre:

Folkmusik / R & B / Religiöst

Sidor:

2

Text och Ackord

Nivå:

Original

 Genre:

Psalmer & Nationalsånger / Religiöst

Sidor:

2

Piano, Sång & Gitarr
Piano, Sång & Gitarr / Piano / Sång / Gitarr

Nivå:

Original

 Genre:

Psalmer & Nationalsånger / Religiöst / Folkmusik

Sidor:

3

Piano, Sång & Gitarr / Piano / Sång / Gitarr

Nivå:

Original

 Genre:

Religiöst / Jazz

Sidor:

6

Piano, Sång & Gitarr / Piano / Sång / Gitarr

Nivå:

Original

 Genre:

Country / Religiöst

Sidor:

5

Solo Piano
Piano

Nivå:

1.5

 Genre:

Religiöst / Psalmer & Nationalsånger / Folkmusik

Sidor:

3

Piano

Nivå:

1.5

 Genre:

Psalmer & Nationalsånger / Religiöst / Folkmusik

Sidor:

3

Piano

Nivå:

1.5

 Genre:

Extra

Sidor:

3

Piano

Nivå:

1.5

 Genre:

Extra

Sidor:

2

Piano

Nivå:

Original

 Genre:

Psalmer & Nationalsånger / R & B / Folkmusik

Sidor:

4

Piano

Nivå:

Original

 Genre:

Religiöst / Psalmer & Nationalsånger

Sidor:

4

Piano

Nivå:

Original

 Genre:

Psalmer & Nationalsånger / Religiöst

Sidor:

3

Piano

Nivå:

Original

 Genre:

Religiöst / Psalmer & Nationalsånger

Sidor:

4

Piano

Nivå:

Original

 Genre:

Psalmer & Nationalsånger / Religiöst

Sidor:

3

Piano

Nivå:

Original

 Genre:

Klassiskt / Psalmer & Nationalsånger

Sidor:

2

Piano

Nivå:

Original

 Genre:

Psalmer & Nationalsånger / Folkmusik / Religiöst

Sidor:

7

Piano
Piano

/ Piano

Nivå:

Original

 Genre:

Religiöst / Scottish

Sidor:

4

Solo Tenorsaxofon
Tenorsaxofon

Nivå:

Original

 Genre:

Religiöst / Soul

Sidor:

3

Solo Trumpet
Trumpet

Nivå:

Original

 Genre:

Religiöst / Soul

Sidor:

3

Solo Ukulele
Ukulele

Nivå:

Original

 Genre:

Psalmer & Nationalsånger / Religiöst

Sidor:

2
Tryck på

för att se ett arrangemang
His Eye Is On The Sparrow Noter

och

: Ingen plugin krävs. Du kan skriva ut dem en gång
0 Kommentarer - Skriv den första kommentaren. För att skriva en kommentar, klicka på
Logga In Om du ännu inte har ett konto klickar du på Registrera