Up With The Birds Partituras Digitais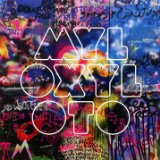 Todas as nossas partituras disponíveis para a composição Up With The Birds estão expostas nesta página. Up With The Birds foi composta por Coldplay, No Doubt.
Abaixo você pode encontrar todos os nossos arranjos disponíveis atualmente de Up With The Birds. é possível visualizar qualquer amostra dos arranjos antes de comprá-los. Para isso, por favor navegue até a partitura apropriada e clique no botão Visualizar

naquela linha. Quando oferecermos a composição para vários instrumentos diferentes, será possível alterar a escolha para visualizar os arranjos disponíveis para somente um instrumento ou todos os instrumentos. Para fazer isso, mude a seleção na caixa suspensa assinalada "todos os instrumentos".
Temos uma guia Comentários abaixo, onde é possível deixar a sua opinião sobre a música de Coldplay, No Doubt. Simplesmente clique nela para ver o feedback de outros clientes e para digitar o seu. Tudo que você precisa fazer é escolher um nome de tela (um que ainda não exista - lhe informaremos se outra pessoa já se cadastrou com esse nome), e estará pronto para postar o seu comentário. Por favor clique no botão Share (Compartilhar) no lado direito para postar no Twitter e Facebook. Você também pode "curtir" o nosso site usando o botão Like (Curtir) do Facebook no topo da página. O nosso catálogo possui 4 arranjos de Up With The Birds para 6 instrumentos.
Clique

para arranjos
4 arranjos - Selecione instrumento:
Clique no botão

para ver um arranjo
Up With The Birds Partituras Digitais

e

não exigem qualquer plugins. Você pode imprimir estas partituras uma vez


e
requerem o plugin livre Adobe Flash. Você deve imprimir as partituras Flash dentro de 7 dias.
Ainda não há comentários - Seja o primeiro a comentar. Para escrever um comentário, clique sobre
Login Se você não tem uma conta, clique sobre Registrar