The Scientist Partituras Digitais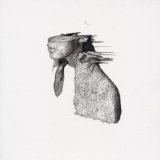 Artista:
Coldplay
,
Earl Rose
,
Various Artists
,
No Doubt
,
Glee Cast
,
Elvis Presley
(também conhecido como Elvis Aaron, The King of Rock and Roll)
Compositor:
Guy Berryman
,
Will Champion
,
Jonny Buckland
,
Coldplay
,
Ed Lojeski
,
Earl Rose
,
Glee Cast
,
Chris Martin
(Christopher Anthony John)
Os nossos arranjos de The Scientist podem ser vistos abaixo. Esta faixa foi escrita por Guy Berryman, Will Champion, Jonny Buckland, Coldplay, Ed Lojeski, Earl Rose, Glee Cast, Chris Martin (Christopher Anthony John).
É possível visualizar a primeira página de The Scientist clicando no ícone

ao lado do arranjo que você gostaria de ver. A maioria dos arquivos oferecem uma breve reprodução de áudio e o recurso de fazer uma transposição e mudar o instrumento principal da linha melódica. Você só quer ver os arranjos disponíveis para um instrumento? Neste caso selecione o instrumento (por exemplo: piano) no menu suspenso, logo acima de todas as partituras com amostras para visualização.
Si desea dejar una crítica sobre cualquiera de nuestras partituras, por favor vaya a la sección marcada "Comentarios" y podrá escribir su crítica allí. Está com vontade de contar aos seus amigos sobre essa música ou arranjo? Neste caso, clique no botão Share (Compartilhar) verde e decida como você gostaria de compartilhar essa página. Você pode escolher 45 arranjos para 14 instrumentos para a composição The Scientist.
Clique

para arranjos
Músicas com o mesmo título
This song appears in these medleys
45 arranjos - Selecione instrumento:
Clique no botão

para ver um arranjo
The Scientist Partituras Digitais

e

não exigem qualquer plugins. Você pode imprimir estas partituras uma vez


e
requerem o plugin livre Adobe Flash. Você deve imprimir as partituras Flash dentro de 7 dias.
Ainda não há comentários em Português - Seja o primeiro a comentar. Para escrever um comentário, clique sobre
Login Se você não tem uma conta, clique sobre Registrar
Cesto