Slip Slidin' Away Partituras Digitais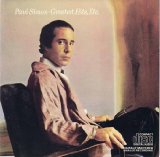 A música Slip Slidin' Away está disponível abaixo. Esta música foi composta por The Black Eyed Peas, Paul Simon, Simon And Garfunkel, Elvis Presley (também conhecido como Elvis Aaron, The King of Rock and Roll).
É possível visualizar a primeira página de Slip Slidin' Away clicando no ícone

ao lado do arranjo que você gostaria de ver. A maioria dos arquivos oferecem uma breve reprodução de áudio e o recurso de fazer uma transposição e mudar o instrumento principal da linha melódica. Se você quiser ver somente as partituras disponíveis para um instrumento, por favor selecione o instrumento desejado no menu suspenso um pouco abaixo. Isto só é possível quando oferecemos este arranjo para um número diverso de instrumentos.
Adoraríamos ouvir a sua opinião sobre os nossos arranjos. Simplesmente efetue o logon em sua conta, escolha a música para qual gostaria de deixar um feedback e navegue até a seção "Comentários" na mesma página desta música. Depois de escolher o nome de usuário, você está pronto para deixar o seu feedback. Gostaria de compartilhar esta faixa com seus amigos? Então é só clicar no botão Share (Compartilhar) nesta página e poderá contar aos seus amigos sobre esta faixa incrível. Slip Slidin' Away está disponível para 7 instrumentos. Há 11 arranjos para você escolher.
11 arranjos - Selecione instrumento:
Clique no botão

para ver um arranjo
Slip Slidin' Away Partituras Digitais

e

não exigem qualquer plugins. Você pode imprimir estas partituras uma vez


e
requerem o plugin livre Adobe Flash. Você deve imprimir as partituras Flash dentro de 7 dias.
Ainda não há comentários - Seja o primeiro a comentar. Para escrever um comentário, clique sobre
Login Se você não tem uma conta, clique sobre Registrar