Queen Of Hollywood Partituras Digitais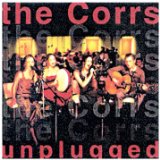 Abaixo está a partitura de Queen Of Hollywood. Esta faixa foi escrita por The Corrs, Andrea Corr, Caroline Corr, Dane Deviller, Glen Ballard, Jim Corr, Sean Hosein, Sharon Corr.
Para visualizar a partitura de Queen Of Hollywood, clique no botão

ao lado da partitura que lhe interessa. Você só quer ver os arranjos disponíveis para um instrumento? Neste caso selecione o instrumento (por exemplo: piano) no menu suspenso, logo acima de todas as partituras com amostras para visualização.
Gostaríamos de encorajá-lo a deixar uma crítica sobre a partitura Queen Of Hollywood. Para isso efetue o logon, ou crie uma conta se você ainda não tem uma, depois escolha um nome de tela único (que será visto publicamente), e você estará pronto para deixar o seu comentário. Gostaria de compartilhar esta faixa com seus amigos? Então é só clicar no botão Share (Compartilhar) nesta página e poderá contar aos seus amigos sobre esta faixa incrível. Você pode escolher 3 arranjos para 5 instrumentos para a composição Queen Of Hollywood.
Clique

para arranjos
3 arranjos - Selecione instrumento:
Clique no botão

para ver um arranjo
Queen Of Hollywood Partituras Digitais

e

não exigem qualquer plugins. Você pode imprimir estas partituras uma vez


e
requerem o plugin livre Adobe Flash. Você deve imprimir as partituras Flash dentro de 7 dias.
Ainda não há comentários - Seja o primeiro a comentar. Para escrever um comentário, clique sobre
Login Se você não tem uma conta, clique sobre Registrar
Cesto