One Less Bell To Answer Partituras Digitais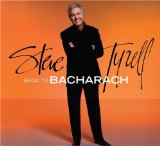 Todas as partituras disponíveis de One Less Bell To Answer estão na seção abaixo. Esta faixa foi escrita por Steve Tyrell, Glee Cast, Phillip Keveren, Burt Bacharach, Hal David.
Para visualizar a partitura de One Less Bell To Answer, clique no botão

ao lado da partitura que lhe interessa. Se você quiser ver somente as partituras disponíveis para um instrumento, por favor selecione o instrumento desejado no menu suspenso um pouco abaixo. Isto só é possível quando oferecemos este arranjo para um número diverso de instrumentos.
Si desea dejar una crítica sobre cualquiera de nuestras partituras, por favor vaya a la sección marcada "Comentarios" y podrá escribir su crítica allí. Se você está no Twitter ou Facebook e gostaria de contar aos seus amigos sobre esta música, então navegue para o ícone de compartilhamento (Share) onde poderá escolher entre uma variedade de plataformas de redes sociais para compartilhar esta música. Você pode escolher 7 arranjos para 4 instrumentos para a composição One Less Bell To Answer.
Clique

para arranjos
7 arranjos - Selecione instrumento:
Clique no botão

para ver um arranjo
One Less Bell To Answer Partituras Digitais

e

não exigem qualquer plugins. Você pode imprimir estas partituras uma vez


e
requerem o plugin livre Adobe Flash. Você deve imprimir as partituras Flash dentro de 7 dias.
Ainda não há comentários - Seja o primeiro a comentar. Para escrever um comentário, clique sobre
Login Se você não tem uma conta, clique sobre Registrar
Cesto