Hot Stuff Partituras Digitais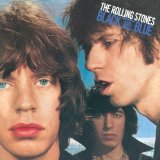 Todas as partituras disponíveis de Hot Stuff estão na seção abaixo. Esta faixa foi escrita por The Rolling Stones, Keith Richards, Mick Jagger, Harold Faltermeyer, Keith Forsey, Peter Bellotte.
Para ver a partitura antes de adquiri-la, e para ouvir uma breve reprodução de áudio, clique no ícone

ao lado da pontuação que você está interessado. Se desejar ver somente os arranjos para um instrumento específico, por favor escolha o instrumento desejado no menu abaixo. Esta escolha só poderá ser feita se houver arranjos para mais de um instrumento.
Se quiser deixar uma crítica da partitura de The Rolling Stones, Donna Summer nesta página, por favor clique na guia Comentários. Verifique se efetuou o logon em sua conta e escolha um nome de usuário para deixar o seu muito apreciado comentário. Gostaria de compartilhar esta faixa com seus amigos? Então é só clicar no botão Share (Compartilhar) nesta página e poderá contar aos seus amigos sobre esta faixa incrível. Atualmente oferecemos 4 arranjos de Hot Stuff para 5 instrumentos.
Clique

para arranjos
4 arranjos - Selecione instrumento:
Clique no botão

para ver um arranjo
Hot Stuff Partituras Digitais

e

não exigem qualquer plugins. Você pode imprimir estas partituras uma vez


e
requerem o plugin livre Adobe Flash. Você deve imprimir as partituras Flash dentro de 7 dias.
Ainda não há comentários - Seja o primeiro a comentar. Para escrever um comentário, clique sobre
Login Se você não tem uma conta, clique sobre Registrar
Cesto