Done (From 'Fabula') Partituras Digitais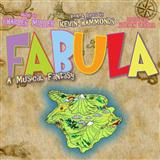 Mais adiante, é possível ver todas as nossas partituras atualmente disponíveis para a melodia de Done (From 'Fabula'). Done (From 'Fabula') foi escrita por Kevin Hammonds, Charles W. Miller, Elvis Presley (também conhecido como Elvis Aaron, The King of Rock and Roll).
Para visualizar uma amostra de uma página de Done (From 'Fabula'), por favor clique neste botão

para o arranjo que gostaria de ver. Quando tiver visto a partitura, feche a janela instantânea e será possível visualizar outro arranjo de Done (From 'Fabula'), desta forma você poderá tomar a melhor decisão na hora de comprar. Na seção "selecione instrumento", acima de todas as partituras desta música, é possível mudar a opção de visualizar todos os instrumentos disponíveis de Done (From 'Fabula') para somente um instrumento específico.
Existe um arranjo que você gostou particularmente? Então, porque não postar a sua opinião clicando na guia Comentários. Simplesmente escolha um identificador (nome de tela), e você poderá postar o seu feedback sobre a nossa música. Você é um guru das redes sociais com domínio da internet? Então, por que não usar a função Compartilhar (Share) nesta página para postar esta música na sua conta do Twitter ou página do Facebook? Também é possível compartilhar via email ou outras redes sociais. Done (From 'Fabula') está atualmente disponível para 1 arranjo. Além disso, esta composição foi adaptada para 2 instrumentos.
INSTRUMENTO

NÍVEL

GÊNERO

PÁGINAS

VER
PREÇO
Piano
Piano

/ Voz

Nível:

Original

 Gênero:

Musicals & Shows

Páginas:

6
Clique no botão

para ver um arranjo
Done (From 'Fabula') Partituras Digitais

e

não exigem qualquer plugins. Você pode imprimir estas partituras uma vez


e
requerem o plugin livre Adobe Flash. Você deve imprimir as partituras Flash dentro de 7 dias.
Ainda não há comentários - Seja o primeiro a comentar. Para escrever um comentário, clique sobre
Login Se você não tem uma conta, clique sobre Registrar