Baby Won't You Please Come Home Partituras Digitais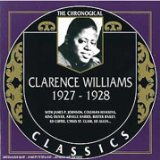 Artista:
Charles Warfield
,
Bessie Smith
,
Clarence Williams
,
Frank Sinatra
(também conhecido como Francis Albert Sinatra, Chairman of the Board, La Voz, Ol' Blue Eyes, Swoonatra, The Sultan of Swoon, The Voice)
Compositor:
Charles Warfield
,
Clarence Williams
,
Bessie Smith
,
Liz Beloff
,
Jim Beloff
Todas as partituras disponíveis de Baby Won't You Please Come Home estão na seção abaixo. Esta faixa foi escrita por Charles Warfield, Clarence Williams, Bessie Smith, Liz Beloff, Jim Beloff.
Para visualizar uma partitura específica é necessário clicar neste botão

. Você só quer ver os arranjos disponíveis para um instrumento? Neste caso selecione o instrumento (por exemplo: piano) no menu suspenso, logo acima de todas as partituras com amostras para visualização.
Adoraríamos ouvir a sua opinião sobre os nossos arranjos. Simplesmente efetue o logon em sua conta, escolha a música para qual gostaria de deixar um feedback e navegue até a seção "Comentários" na mesma página desta música. Depois de escolher o nome de usuário, você está pronto para deixar o seu feedback. Gostaria de compartilhar esta faixa com seus amigos? Então é só clicar no botão Share (Compartilhar) nesta página e poderá contar aos seus amigos sobre esta faixa incrível. Temos 11 arranjos desta música para 8 instrumentos.
Clique

para arranjos
11 arranjos - Selecione instrumento:
Clique no botão

para ver um arranjo
Baby Won't You Please Come Home Partituras Digitais

e

não exigem qualquer plugins. Você pode imprimir estas partituras uma vez
Ainda não há comentários - Seja o primeiro a comentar. Para escrever um comentário, clique sobre
Login Se você não tem uma conta, clique sobre Registrar
Cesto