A Wind Of Promise Partituras Digitais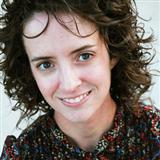 Nesta página, é possível ver todos os nossos arranjos para a partitura de A Wind Of Promise, e suas respectivas amostras. A Wind Of Promise foi composta por Wendy Stevens, The Beatles (também conhecido como The Fab Four), Sondra Clark, Phillip Keveren, Eugénie Rocherolle.
Para ver uma partitura específica de A Wind Of Promise por favor clique no ícone de visualização

mais abaixo, para a partitura específica de seu interesse. Na seção "selecione instrumento", acima de todas as partituras desta música, é possível mudar a opção de visualizar todos os instrumentos disponíveis de A Wind Of Promise para somente um instrumento específico.
Existe um arranjo que você gostou particularmente? Então, porque não postar a sua opinião clicando na guia Comentários. Simplesmente escolha um identificador (nome de tela), e você poderá postar o seu feedback sobre a nossa música. Gostaria de compartilhar esta composição no seu mural do Facebook ou na sua página do Twitter? Então, tudo o que você precisa fazer é clicar no botão Share (Compartilhar) e escolher o aplicativo da rede social que você gostaria de usar para compartilhar esta música. O nosso catálogo de músicas inclui 1 arranjo de A Wind Of Promise. Além disso, se você estiver interessado em adquirir esta música, é possível selecionar 1 Instrumento.
INSTRUMENTO

NÍVEL

GÊNERO

PÁGINAS

VER
PREÇO
Piano
Piano

/ Piano

Nível:

Original

 Gênero:

Musicals & Shows / Populares/Folk

Páginas:

15
Clique no botão

para ver um arranjo
A Wind Of Promise Partituras Digitais

e

não exigem qualquer plugins. Você pode imprimir estas partituras uma vez


e
requerem o plugin livre Adobe Flash. Você deve imprimir as partituras Flash dentro de 7 dias.
Ainda não há comentários - Seja o primeiro a comentar. Para escrever um comentário, clique sobre
Login Se você não tem uma conta, clique sobre Registrar