X Marks The Spot Digitale Noter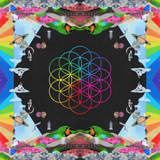 Du kan forhåndsvise arrangementene vi har tilgjengelig for X Marks The Spot etter instrument, lenger ned på denne siden. Coldplay, No Doubt er opphavsperson til X Marks The Spot.
En forhåndsvisning av X Marks The Spot kan ses for hvert tilgjengelige partitur ved å klikke på denne knappen

ved siden av det relevante partituret. Du kan enkelt modifisere instrumentene du viser alle tilgjengelige partiturer for. Alt du trenger å gjøre er å endre instrumentet som er valgt (standard er «Alle instrumenter») i boksen ved siden av anvisningen «Velg instrument».
Du kan poste tilbakemeldinger om hvilket som helst av Coldplay, No Doubt-arrangementene på denne sangsiden. Naviger til Kommentarer-kategorien nedenfor, sørg for at du er logget på Great Scores-kontoen din, og etter at du har valgt et brukernavn, som fra da av er permanent tildelt deg for å legge inn kommentarer, kan du skrive anmeldelsen din. Ingen søppelpost eller URL-adresser, er du snill, da disse vil bli slettet. Er du en ivrig bruker av sosiale medier som LinkedIn, Twitter, Facebook eller Digg? Da kan du dele denne sangsiden på din relevante sosiale mediekonto bare ved å klikke på delingsknappen (Share). Sangene våre er vanligvis tilgjengelig for flere ulike instrumenter. Vi tilbyr vanligvis også en rekke ulike arrangementer for å gi deg et bedre musikalsk valg. For X Marks The Spot har vi 4 arrangementer for 5 instrumenter.
Klikk

for arrangementene
4 arrangementer - Velg Instrument:
Klikk

for å vise et arrangement av musikken
X Marks The Spot Digitale Noter

og

: Ingen plugin breves. De kan skrives ut en gang. De kan skrives ut en gang
Du må laste ned Adobe Flash-tillegget for å spille av og skrive ut et partitur med

og
.
Du må Flash noter innen 7 dager skrive.
0 Kundekommentarer - Være den første til å kommentere. Ã… legge igjen en kommentar klikk på
Logg På Hvis du ikke har en konto klikker du på Registrering