Priests Of Sodom Digitale Noter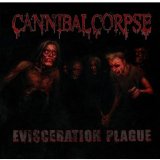 Notearrangementene for komposisjonen Priests Of Sodom kan forhåndsvises i valget nedenfor. Komponist av Priests Of Sodom er Cannibal Corpse.
Nedenfor finner du alle våre tilgjengelige arrangementer for Priests Of Sodom. Du kan forhåndsvise ethvert arrangement før du kjøper det. Hvis du vil gjøre dette, navigerer du til det aktuelle partituret som du vil se, og klikker på forhåndsvisningsknappen

på den linjen. Hvis denne komposisjonen er tilgjengelig for flere ulike instrumenter, kan du velge å vise arrangementer for bare ett spesifikt instrument. Dette gjør du ved å klikke på nedtrekksmenyen «Instrument» og endre valget. Du kan endre dette når som helst.
Vi setter pris på dine meninger, så hvis du har et øyeblikk til å dele tankene dine om denne Cannibal Corpse-sangen eller dette arrangementet, eller en hvilken som helst annen sang, så legg inn en liten anmeldelse i boksen som er merket Kommentarer. Husk å logge deg på. Klikk på delingsknappen til høyre for å poste til Twitter og Facebook. Du kan også «like» nettstedet vårt ved å bruke «Liker»-knappen for Facebook øverst på siden. For øyeblikket har databasen vår 1 arrangement av Priests Of Sodom for 1 instrument.
INSTRUMENT

NIVÅ

STIL

SIDER

FORHÅNDSVIS
PRIS
Solo Gitartabulatorer (TAB)
Gitartabulatorer (TAB)

Nivå:

Original

 Stil:

Rock / Tungrock/Metal / Populært Og Folkelig

Sider:

8
Klikk

for å vise et arrangement av musikken
Priests Of Sodom Digitale Noter

og

: Ingen plugin breves. De kan skrives ut en gang. De kan skrives ut en gang
Du må laste ned Adobe Flash-tillegget for å spille av og skrive ut et partitur med

og
.
Du må Flash noter innen 7 dager skrive.
0 Kundekommentarer - Være den første til å kommentere. Ã… legge igjen en kommentar klikk på
Logg På Hvis du ikke har en konto klikker du på Registrering