Moment Of Surrender Digitale Noter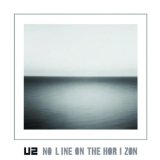 Notene til sporet Moment Of Surrender kan kjøpes nedenfor. Moment Of Surrender er en U2 (Band)-komposisjon.
Nedenfor finner du alle våre tilgjengelige arrangementer for Moment Of Surrender. Du kan forhåndsvise ethvert arrangement før du kjøper det. Hvis du vil gjøre dette, navigerer du til det aktuelle partituret som du vil se, og klikker på forhåndsvisningsknappen

på den linjen. Hvis vi tilbyr komposisjonen for flere ulike instrumenter, kan du bytte for å se de tilgjengelige arrangementene for bare ett instrument eller for alle instrumentene. Dette gjør du ved å endre valget i nedtrekksmenyen «Alle instrumenter».
Er du spesielt glad i et arrangement vi har av denne sangen og vil du gi ros for det? Da beveger du musen til delen som er kalt Kommentarer, og etter å ha valgt et brukernavn kan du legge igjen tankene dine på denne siden slik at alle kan se. Bruker du Facebook eller Twitter? Da kan du enkelt fortelle vennene dine på nettet om dette flotte mesterverket ved å klikke på den grønne delingsknappen (Share) på denne siden. For øyeblikket har databasen vår 2 arrangementer av Moment Of Surrender for 5 instrumenter.
Klikk

for arrangementene
2 arrangementer - Velg Instrument:
Klikk

for å vise et arrangement av musikken
Moment Of Surrender Digitale Noter

og

: Ingen plugin breves. De kan skrives ut en gang. De kan skrives ut en gang
Du må laste ned Adobe Flash-tillegget for å spille av og skrive ut et partitur med

og
.
Du må Flash noter innen 7 dager skrive.
0 Kundekommentarer - Være den første til å kommentere. Ã… legge igjen en kommentar klikk på
Logg På Hvis du ikke har en konto klikker du på Registrering
Handlekurv
Handlekurven er tom

Valuta:

USD

Endre