April Played The Fiddle Digitale Noter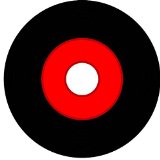 April Played The Fiddle-arrangementene er nedenfor. Bing Crosby, James V. Monaco (Også kjent som Jimmie), Johnny Burke er komponist av April Played The Fiddle.
Du kan vise den første siden av et hvilket som helst partitur før du kjøper. På denne måten kan du foreta en mer informert kjøpsavgjørelse, og når det er titusenvis av partiturer å velge blant, skal det nok finnes et som passer for deg. Du kan forhåndsvise alle tilgjengelige partiturer for April Played The Fiddle, ett etter ett, ved å klikke på denne knappen

. Nettsiden vil som standard alltid vise alle tilgjengelige partiturer som er tilgjengelig for alle instrumenter (hvis ikke du har søkt på bare ett instrument). Du kan enkelt endre hvilket instrument du viser tilgjengelige partiturer for i nedtrekksboksen ved siden av anvisningen «Endre instrument».
Har du nylig kjøpt et partitur som du likte spesielt godt å spille? Da vil du kanskje dele meningene dine om denne musikken med andre. Det gjør du ved å klikke på kategorien Kommentarer (ved siden av Partiturer), og når du har bestemt deg for et brukernavn (som er synlig for andre brukere), kan du poste dine musikalske meninger på nettstedet vårt. Er du en erfaren sosial nettverksguru? Bruk delingsfunksjonen (Share) på denne siden til å poste denne sangsiden til Twitter-kontoen eller Facebook-siden din. Du kan også dele via e-post og andre sosiale medier. April Played The Fiddle er for øyeblikket tilgjengelig i 1 arrangement. I tillegg tilbyr vi 4 instrumenter som denne komposisjonen er arrangert for.
Klikk

for å vise et arrangement av musikken
April Played The Fiddle Digitale Noter

og

: Ingen plugin breves. De kan skrives ut en gang. De kan skrives ut en gang
0 Kundekommentarer - Være den første til å kommentere. Ã… legge igjen en kommentar klikk på
Logg På Hvis du ikke har en konto klikker du på Registrering