All The Right Moves Digitale Noter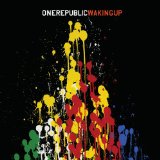 Notene til sporet All The Right Moves kan kjøpes nedenfor. All The Right Moves er komponert av av OneRepublic, Hal Leonard Student Piano Library.
Nedenfor finner du alle våre tilgjengelige arrangementer for All The Right Moves. Du kan forhåndsvise ethvert arrangement før du kjøper det. Hvis du vil gjøre dette, navigerer du til det aktuelle partituret som du vil se, og klikker på forhåndsvisningsknappen

på den linjen. Vi tilbyr ofte et musikkstykke for flere ulike instrumenter. Du kan da velge å vise arrangementene for bare ett spesifikt instrument ved å klikke på nedtrekksmenyen ved siden av «Velg instrument» og velge instrumentet du vil vise arrangementer for.
Er du spesielt glad i et arrangement vi har av denne sangen og vil du gi ros for det? Da beveger du musen til delen som er kalt Kommentarer, og etter å ha valgt et brukernavn kan du legge igjen tankene dine på denne siden slik at alle kan se. Vi legger til rette for at du kan dele denne sangsiden med verden. Hvis du vil at andre skal vite hvor mye du likte å spille dette stykket eller arrangementet, klikker du på delingsknappen (Share) på denne siden og velger det sosiale mediet du vil bruke. Vår katalog inneholder 7 arrangementer av All The Right Moves, som kan kjøpes for 6 instrumenter.
Klikk

for arrangementene
7 arrangementer - Velg Instrument:
Klikk

for å vise et arrangement av musikken
All The Right Moves Digitale Noter

og

: Ingen plugin breves. De kan skrives ut en gang. De kan skrives ut en gang
0 Kundekommentarer - Være den første til å kommentere. Ã… legge igjen en kommentar klikk på
Logg På Hvis du ikke har en konto klikker du på Registrering