A Rush Of Blood To The Head Digitale Noter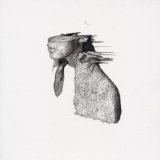 Du kan se våre arrangementer av A Rush Of Blood To The Head nedenfor. Dette sporet er skrevet av Guy Berryman, Jonny Buckland, Will Champion, Chris Martin (Også kjent som Christopher Anthony John).
Du kan forhåndsvise første side av A Rush Of Blood To The Head ved å klikke på forhåndsvisningsikonet

 ved siden av arrangementet du vil vise. De fleste har også en kort lydavspilling og mulighet for å transponere et stykke og endre instrumenteringen for hovedstemmen. Vil du bare se våre tilgjengelige arrangementer for ett instrument (for eksempel piano)? Da velger du instrumentet (for eksempel piano) i nedtrekksmenyen like over alle partiturene som kan forhåndsvises.
Hvis du vil legge inn en anmeldelse av noen av partiturene våre, går du til delen som er merket "Kommentarer", så kan du skrive din egen anmeldelse der. Vil du fortelle kompisene dine om dette stykket eller arrangementet? Da klikker du på den grønne delingsknappen (Share) og bestemmer deg for hvordan du vil dele denne siden. A Rush Of Blood To The Head er tilgjengelig for 7 instrumenter. Det er 10 arrangementer å velge mellom.
Klikk

for arrangementene
10 arrangementer - Velg Instrument:
INSTRUMENT

NIVÅ

STIL

SIDER

FORHÅNDSVIS
PRIS
Solo Gitartabulatorer (TAB)
Gitartabulatorer (TAB)

Nivå:

Original

 Stil:

Rock

Sider:

7

Gitartabulatorer (TAB)

Nivå:

Original

 Stil:

Rock / Populært Og Folkelig / Indie

Sider:

7

Solo Lead Sheet
Lead Sheet

Nivå:

Original

 Stil:

Rock / Indie / Populært Og Folkelig

Sider:

3

Lead Sheet

Nivå:

Original

 Stil:

Rock / Populært Og Folkelig

Sider:

2

Solo Tekst/Akkorder
Tekst/Akkorder

Nivå:

Original

 Stil:

Rock

Sider:

3

Piano/Sang/Gitar
Piano/Sang/Gitar / Piano / Sang / Gitar

Nivå:

Original

 Stil:

Populært Og Folkelig / Indie / Rock

Sider:

8

Solo Piano
Piano

Nivå:

Keyboard

 Stil:

Populært Og Folkelig

Sider:

2

Piano

Nivå:

1.5

 Stil:

Populært Og Folkelig

Sider:

3

Piano

Nivå:

1.5

 Stil:

Populært Og Folkelig / Alternativt

Sider:

7

Piano

Nivå:

1.5

 Stil:

Populært Og Folkelig / Rock

Sider:

8
Klikk

for å vise et arrangement av musikken
A Rush Of Blood To The Head Digitale Noter

og

: Ingen plugin breves. De kan skrives ut en gang. De kan skrives ut en gang
0 Kundekommentarer - Være den første til å kommentere. Ã… legge igjen en kommentar klikk på
Logg På Hvis du ikke har en konto klikker du på Registrering
Handlekurv
Handlekurven er tom

Valuta:

USD

Endre