Shoot The Messenger Bladmuziek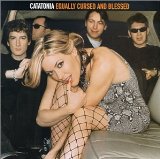 Alle onze beschikbare partituren van de compositie Shoot The Messenger worden op deze pagina weergegeven. De componist van Shoot The Messenger is Catatonia (Band).
Klik op het voorbeeldpictogram

 Â als u een voorbeeld van één pagina van de partituur wilt bekijken. Voor de meeste partituren is ook een geluidsvoorbeeld beschikbaar. Wanneer u een stuk bladmuziek hebt afgedruktdan kunt u het stuk in zijn geheel bekijken en beluisteren. Het kan zijn dat deze compositie beschikbaar is voor verschillende instrumenten. In dat geval kunt u ervoor kiezen om alleen de beschikbare arrangementen voor één instrument weer te geven. Dit doet u door het instrument te selecteren in het keuzemenu "Instrument". U kunt die selectie ook weer heel makkelijk aanpassen.
Het achterlaten van klantreacties op een stuk of een bepaald arrangement is heel eenvoudig. Klik  gewoon op het tabblad Commentaar, selecteer een schermnaam en post uw gedachten over een bepaald arrangement of over dit stuk muziek in het algemeen. Wij bieden u de mogelijkheid om deze liedpagina te delen met de wereld. Als u het leuk vindt om anderen te vertellen hoe veel plezier u hebt met het spelen van dit stuk of arrangement, klik dan op de deelknop (Share) op deze pagina en selecteer het sociale netwerk dat u wilt gebruiken. Wij bieden bladmuziek van Shoot The Messenger voor 5 instrumenten In totaal bevat onze verzameling bladmuziek voor dit lied 2 arrangementen  waar u uit kunt kiezen.
2 arrangementen - Selecteer instrument:
Druk op

om een arrangement van de bladmuziek te bekijken
Shoot The Messenger Bladmuziek

en

hoeven niet een plugins. U kunt ze een keer afdrukken
0 Reacties - Heeft u zin om te reageren. Om een ​​reactie te plaatsen, klik op
Aanmelden Als u nog geen account hebt, klik op Registreren
Winkelwagen
Uw winkelwagen is leeg

Currency:

USD

Wijzigen