Return To Sender Bladmuziek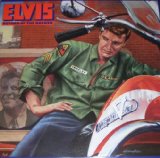 Hieronder vindt u de bladmuziek voor Return To Sender. Elvis Presley (Ook bekend als Elvis Aaron, The King of Rock and Roll) is de auteur van dit muziekstuk.
U kunt de eerste pagina van Return To Sender bekijken door te klikken op het voorbeeldpictogram

 Â naast het arrangement dat u wilt bekijken. Voor de meeste is ook een kort geluidsfragment beschikbaar. Ook kunt u vaak een stuk transponeren of het instrument wijzigen dat de hoofdmelodie speelt. Wilt u alleen de arrangementen voor één bepaald instrument weergeven, selecteer dan dat instrument in onderstaand menu. Dit is alleen mogelijk als er bladmuziekarrangementen beschikbaar zijn voor verschillende instrumenten.
Graag ontvangen wij klantrecensies voor de bladmuziek van Return To Sender. Als u hieraan wilt meewerken, meld u dan aan of maak een account als u die nog niet hebt. Kies dan een unieke schermnaam (deze is openbaar) en ga uw gang. Als u een Twitter- of Facebook-account hebt en u wilt uw vrienden vertellen over dit muziekstuk, blader dan naar het deelpictogram; daar kunt u kiezen uit een aantal sociale netwerken waarop u dit lied kunt delen. Wij bieden momenteel 13 arrangementen van Return To Sender voor  8 instrumenten.
13 arrangementen - Selecteer instrument:
Druk op

om een arrangement van de bladmuziek te bekijken
Return To Sender Bladmuziek

en

hoeven niet een plugins. U kunt ze een keer afdrukken
U moet de Adobe Flash-invoegtoepassing downloaden om bladmuziek met

en
te kunnen afdrukken. U moet Flash noder binnen 7 dagen afdrukken.
0 Reacties - Heeft u zin om te reageren. Om een ​​reactie te plaatsen, klik op
Aanmelden Als u nog geen account hebt, klik op Registreren