Meet Me Halfway Bladmuziek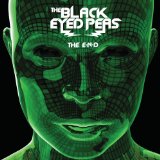 Artiest:
The Black Eyed Peas
Schrijver:
The Black Eyed Peas
,
Allan Pineda
,
Brian Chase
,
Jaime Gomez
,
Jean Baptiste Kouame
,
Karen Orzolek
,
Keith Harris
,
Printz Board
,
Fergie
(Ook bekend als Stacy Ann Ferguson)
,
Sylvia Gordon
,
Will.i.am
(Ook bekend als Will Adams, William Adams)
,
Jean Baptiste
,
Nick Zinner
(Ook bekend als Nicholas)
,
Jean-Baptiste Kouame
Hieronder kunt u de bladmuziek van het nummer Meet Me Halfway kopen. De auteur van Meet Me Halfway is The Black Eyed Peas.
Klik op ons voorbeeldpictogram

 als u de eerste pagina van Meet Me Halfway wilt bekijken. Het kan zijn dat deze compositie beschikbaar is voor verschillende instrumenten. In dat geval kunt u ervoor kiezen om alleen de beschikbare arrangementen voor één instrument weer te geven. Dit doet u door het instrument te selecteren in het keuzemenu "Instrument". U kunt die selectie ook weer heel makkelijk aanpassen.
Vindt u een bepaald arrangement van ons erg mooi en wilt u de loftrompet erover steken? In dat geval dirigeert u uw muis naar het gedeelte Commentaar en (nadat u een gebruikersnaam hebt gekozen) deelt u uw gedachten op deze pagina met de wereld. Klik op de deelknop rechts om naar Twitter en Facebook te posten. U kunt onze website ook 'leuk vinden' met de 'Vind ik leuk'-knop (Like) voor Facebook bovenaan de pagina. Wij bieden bladmuziek van Meet Me Halfway voor 5 instrumenten In totaal bevat onze verzameling bladmuziek voor dit lied 2 arrangementen  waar u uit kunt kiezen.
Klik

voor arrangementen
Verder Bladmuziek
Alive (The Black Eyed Peas)
2 arrangementen - Selecteer instrument:
Druk op

om een arrangement van de bladmuziek te bekijken
Meet Me Halfway Bladmuziek

en

hoeven niet een plugins. U kunt ze een keer afdrukken
U moet de Adobe Flash-invoegtoepassing downloaden om bladmuziek met

en
te kunnen afdrukken. U moet Flash noder binnen 7 dagen afdrukken.
0 Reacties - Heeft u zin om te reageren. Om een ​​reactie te plaatsen, klik op
Aanmelden Als u nog geen account hebt, klik op Registreren
Winkelwagen
Uw winkelwagen is leeg

Currency:

USD

Wijzigen