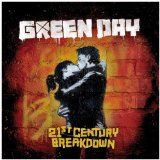 U vindt voorbeelden van de muzikale arrangementen van de compositie 21 Guns in het gedeelte hieronder. 21 Guns is een compositie van Roger Emerson, Green Day (Ook bekend als Greenday).
Klik op het voorbeeldpictogram

  als u een voorbeeld van één pagina van de partituur wilt bekijken. Voor de meeste partituren is ook een geluidsvoorbeeld beschikbaar. Wanneer u een stuk bladmuziek hebt afgedruktdan kunt u het stuk in zijn geheel bekijken en beluisteren. Wanneer deze compositie beschikbaar is voor verschillende instrumenten, dan hebt u de  optie om alleen arrangementen voor één bepaald instrument weer te geven. Dit bereikt u door op het keuzemenu "Instrument" te klikken en de selectie te wijzigen. U kunt dit op elk moment weer veranderen.
Het achterlaten van klantreacties op een stuk of een bepaald arrangement is heel eenvoudig. Klik  gewoon op het tabblad Commentaar, selecteer een schermnaam en post uw gedachten over een bepaald arrangement of over dit stuk muziek in het algemeen. Gebruikt u Facebook of Twitter? Dan kunt u uw online-vrienden gemakkelijk op de hoogte brengen van dit meesterwerk door op de groene knop "Delen" (Share) op deze pagina te klikken. Ons assortiment omvat 24 arrangementen van 21 Guns voor  11 instrumenten.
Klik

voor arrangementen
24 arrangementen - Selecteer instrument:
Druk op

om een arrangement van de bladmuziek te bekijken
21 Guns Bladmuziek

en

hoeven niet een plugins. U kunt ze een keer afdrukken
U moet de Adobe Flash-invoegtoepassing downloaden om bladmuziek met

en
te kunnen afdrukken. U moet Flash noder binnen 7 dagen afdrukken.
0 Reacties in het Nederlands - Heeft u zin om te reageren. Om een ​​reactie te plaatsen, klik op
Aanmelden Als u nog geen account hebt, klik op Registreren
Winkelwagen
Uw winkelwagen is leeg

Currency:

USD

Wijzigen