When He's Not Around Partiture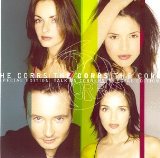 In questa pagina puoi trovare tutti gli arrangiamenti della partitura di When He's Not Around per cui è disponibile un'anteprima. The Corrs, Andrea Corr, Caroline Corr, Jim Corr, Sharon Corr è il compositore di When He's Not Around.
È possibile caricare una pagina di anteprima di ciascuna partitura di When He's Not Around cliccando il seguente pulsante

accanto allo spartito desiderato. Cliccando sul menù a discesa "Tutti gli strumenti", si può modificare l'elenco di arrangiamenti e visualizzare solo quelli per un determinato strumento.
Su questa pagina è possibile lasciare feedback su qualsiasi arrangiamento di The Corrs. Basta selezionare la scheda Recensioni qui sotto, accertandosi di aver effettuato il login al proprio account di Great Scores, e dopo aver selezionato un nome utente (che verrà  assegnato in maniera permanente per l'inserimento dei commenti) si è subito pronti per digitare la propria recensione. Si prega di non inserire spam o URL, in quanto verranno rimossi. Sei un genio di Internet e un guru dei social network? Perché non adoperi l'opzione di condivisione su questa pagina per pubblicarla sul tuo account Twitter o pagina Facebook? Puoi anche condividerla tramite e-mail o altri social media. Attualmente When He's Not Around è disponibile per 2 arrangiamenti. Inoltre, offriamo arrangiamenti di questo brano per 2 strumenti.
Premi

per arrangiamenti
2 arrangiamenti - Seleziona strumento:
STRUMENTO

LIVELLO

GENERE

PAGINE

ANTEPRIMA
PREZZO
Solo Testi e Accordi
Testi e Accordi

Livello:

Original

 Genere:

Popular & Folk

Pagine:

3

Solo Pianoforte
Pianoforte

Livello:

Keyboard

 Genere:

Popular & Folk

Pagine:

2
Premi

per vedere una partitura
When He's Not Around Partiture

e

non richiedono alcun plugin. Possono essere stampate una volta


e
richiedono Adobe Flash per giocare e stampare una partitura. Devi stampare le partiture Flash entro 7 giorni.
Nessuna recensione - Recensisci per primo questo articolo. Devi effettuare il
Accedi Se non hai un conto, clicchi su Registrazione