Slip Slidin' Away Partiture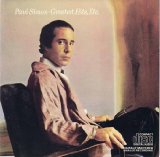 Qui sotto puoi trovare la partitura di Slip Slidin' Away. Questo brano è stato scritto da The Black Eyed Peas, Paul Simon, Simon And Garfunkel, Elvis Presley (anche conosciuto come Elvis Aaron, The King of Rock and Roll).
È possibile caricare un'anteprima della prima pagina di Slip Slidin' Away cliccando sull'icona di anteprima

 accanto all'arrangiamento che si desidera visualizzare. Quasi tutti i offrono anche una breve anteprima audio e la possibilità  di modificare la tonalità  di un brano o lo strumento della melodia principale. Se si desidera visualizzare solamente gli spartiti per un determinato strumento, selezionare lo strumento di cui si richiede un'anteprima nel menù a discesa qui sotto. Questa opzione è applicabile solamente quando un arrangiamento è disponibile per strumenti diversi.
Vogliamo sapere cosa pensi dei nostri arrangiamenti. Basta semplicemente effettuare il login al tuo account, scegliere la canzone per la quale lasciare il feedback e cliccare su "Recensioni" dopo aver indicato un nome utente, puoi cominciare. Vuoi condividere questo pezzo con i tuoi amici? Clicca sul pulsante "Share" in questa pagina per far conoscere questo bellissimo brano ad amici e parenti. Slip Slidin' Away è disponibile per 7 strumenti. Abbiamo una selezione di 11 arrangiamenti.
11 arrangiamenti - Seleziona strumento:
Premi

per vedere una partitura
Slip Slidin' Away Partiture

e

non richiedono alcun plugin. Possono essere stampate una volta


e
richiedono Adobe Flash per giocare e stampare una partitura. Devi stampare le partiture Flash entro 7 giorni.
Nessuna recensione - Recensisci per primo questo articolo. Devi effettuare il
Accedi Se non hai un conto, clicchi su Registrazione