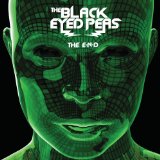 Artista:
The Black Eyed Peas
Autore:
The Black Eyed Peas
,
Adam Walder
,
Allan Pineda
,
David Guetta
,
Jaime Gomez
,
Jaime Lim Munson
,
Jean-Baptiste Kouame
,
Mark Knight
,
Robert Ginyard Jr.
,
Fergie
(anche conosciuto come Stacy Ann Ferguson)
,
Will.i.am
(anche conosciuto come Will Adams, William Adams)
In questa pagina sono elencate tutte le partiture disponibili per la composizione Rock That Body. Il compositore di Rock That Body è The Black Eyed Peas.
Cliccare sul pulsante di anteprima

 per visualizzare la prima pagina di Rock That Body. È possibile che questa composizione sia disponibile per vari strumenti diversi. In tal caso vi è l'opzione di selezionare tutti gli arrangiamenti per un unico strumento. Per far ciò, modificare lo strumento nel menù a discesa "Seleziona strumento". Cambiare di nuovo la selezione è eventualmente possibile e facile.
La tua opinione è importante. Se hai un momento per dirci cosa ne pensi della canzone o dell'arrangiamento di The Black Eyed Peas, o di qualsiasi altra canzone, ti invitiamo a lasciare feedback nella scheda Recensioni. Controlla di aver effettuato il login. Clicca sul pulsante "Share" a destra, per postare su Twitter e Facebook. Puoi anche cliccare su "Mi piace" utilizzando il pulsante "Like" di Facebook in cima alla pagina. Attualmente il nostro database dispone di 1 arrangiamento di Rock That Body per 4 strumenti.
Premi

per arrangiamenti
Premi

per vedere una partitura
Rock That Body Partiture

e

non richiedono alcun plugin. Possono essere stampate una volta


e
richiedono Adobe Flash per giocare e stampare una partitura. Devi stampare le partiture Flash entro 7 giorni.
Nessuna recensione - Recensisci per primo questo articolo. Devi effettuare il
Accedi Se non hai un conto, clicchi su Registrazione