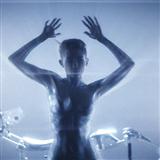 Qui di seguito è possibile visualizzare tutte le partiture attualmente disponibili per il brano Real And True. Future and Miley Cyrus feat. Mr Hudson, Benjamin McIldowie, Michael Williams, Nayvadius Wilburn è il compositore di Real And True.
Per visualizzare la partitura di un determinato arrangiamento musicale di Real And True, cliccare qui sotto sull'icona di visualizzazione

corrispondente allo spartito desiderato. Modificare l'elenco degli strumenti per i quali vengono visualizzate tutte le partiture musicali disponibili è facile. Basta semplicemente cambiare lo strumento selezionato (l'impostazione predefinita è "Tutti gli strumenti") nella casella accanto alla dicitura: "Seleziona strumento".
C'è un arrangiamento musicale che ti è particolarmente piaciuto? E allora perché non lasciare feedback, cliccando sulla scheda Recensioni? Basta selezionare un handle (pseudonimo) e sei subito pronto a pubblicare le tue opinioni sulla nostra musica. Sei un genio di Internet e un guru dei social network? Perché non adoperi l'opzione di condivisione su questa pagina per pubblicarla sul tuo account Twitter o pagina Facebook? Puoi anche condividerla tramite e-mail o altri social media. Attualmente Real And True è disponibile per 1 arrangiamento. Inoltre, offriamo arrangiamenti di questo brano per 4 strumenti.
Premi

per arrangiamenti
Premi

per vedere una partitura
Real And True Partiture

e

non richiedono alcun plugin. Possono essere stampate una volta


e
richiedono Adobe Flash per giocare e stampare una partitura. Devi stampare le partiture Flash entro 7 giorni.
Nessuna recensione - Recensisci per primo questo articolo. Devi effettuare il
Accedi Se non hai un conto, clicchi su Registrazione