Ready For The Bettys Partiture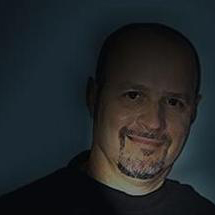 In questa pagina puoi trovare tutti gli arrangiamenti della partitura di Ready For The Bettys per cui è disponibile un'anteprima. Ready For The Bettys è stata composta da Danny Jacob, Phineas And Ferb.
Per visualizzare la partitura di un determinato arrangiamento musicale di Ready For The Bettys, cliccare qui sotto sull'icona di visualizzazione

corrispondente allo spartito desiderato. Per impostazione predefinita, il sito elenca tutti gli spartiti musicali per tutti gli strumenti disponibili (a meno che non si sia svolta una ricerca per un determinato strumento). Lo strumento per cui vengono elencate le partiture può essere facilmente modificato dal menù a discesa accanto alla dicitura "Seleziona strumento".
Su questa pagina è possibile lasciare feedback su qualsiasi arrangiamento di Danny Jacob, Phineas And Ferb. Basta selezionare la scheda Recensioni qui sotto, accertandosi di aver effettuato il login al proprio account di Great Scores, e dopo aver selezionato un nome utente (che verrà  assegnato in maniera permanente per l'inserimento dei commenti) si è subito pronti per digitare la propria recensione. Si prega di non inserire spam o URL, in quanto verranno rimossi. Inviare questa pagina per e-mail a un amico è facile: basta cliccare sul pulsante "Share". Puoi anche decidere di pubblicarla sulla tua bacheca di FB, postarla sul tuo account Twitter, o utilizzare altri social media come Digg, LinkedIn, Delicious e molti altri ancora. Solitamente le nostre canzoni sono disponibili per una serie di strumenti diversi. Offriamo anche una vasta gamma di arrangiamenti, per una scelta di musica più ampia. Nel caso di Ready For The Bettys abbiamo 1 arrangiamento per 1 Strumento.
STRUMENTO

LIVELLO

GENERE

PAGINE

ANTEPRIMA
PREZZO
Solo Pianoforte
Pianoforte

Livello:

1.5

 Genere:

Film & TV / Popular & Folk / Bambini

Pagine:

3
Premi

per vedere una partitura
Ready For The Bettys Partiture

e

non richiedono alcun plugin. Possono essere stampate una volta


e
richiedono Adobe Flash per giocare e stampare una partitura. Devi stampare le partiture Flash entro 7 giorni.
Nessuna recensione - Recensisci per primo questo articolo. Devi effettuare il
Accedi Se non hai un conto, clicchi su Registrazione