Random Acts Of Kindness Partiture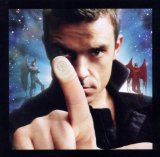 Qui sotto puoi trovare la partitura di Random Acts Of Kindness. L'autore di questa canzone è Robbie Williams, Perry Como.
È possibile caricare un'anteprima della prima pagina di Random Acts Of Kindness cliccando sull'icona di anteprima

 accanto all'arrangiamento che si desidera visualizzare. Quasi tutti i offrono anche una breve anteprima audio e la possibilità  di modificare la tonalità  di un brano o lo strumento della melodia principale. Desideri visualizzare gli arrangiamenti disponibili per un unico strumento (ad esempio pianoforte)? In tal caso, seleziona lo strumento (ad es: piano) dal menù a discesa situato sopra le partiture disponibili.
Ti vogliamo chiedere lasciare una recensione per gli spartiti di Random Acts Of Kindness. A tal fine, ti invitiamo a effettuare il login, o creare un account, selezionare uno pseudonimo unico (che sarà visibile pubblicamente), e lasciare il tuo commento. Se sei su Twitter o Facebook e desideri far conoscere questo pezzo ai tuoi amici, clicca sull'icona "Share" per una vasta gamma di social network con cui condividere questa canzone. Abbiamo a disposizione 1 arrangiamento di questa canzone per 4 strumenti.
Premi

per arrangiamenti
Premi

per vedere una partitura
Random Acts Of Kindness Partiture

e

non richiedono alcun plugin. Possono essere stampate una volta


e
richiedono Adobe Flash per giocare e stampare una partitura. Devi stampare le partiture Flash entro 7 giorni.
Nessuna recensione - Recensisci per primo questo articolo. Devi effettuare il
Accedi Se non hai un conto, clicchi su Registrazione