Lift Us Up To Fall Partiture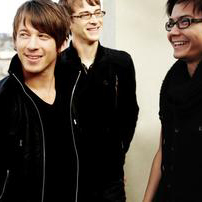 Gli spartiti della canzone Lift Us Up To Fall possono essere acquistati sotto. Lift Us Up To Fall è stata composta da Tenth Avenue North.
Qui sotto puoi trovare tutte gli arrangiamenti attualmente disponibili di Lift Us Up To Fall. È possibile visualizzare gli arrangiamenti prima dell'acquisto. Per farlo, cercare lo spartito che si desidera visualizzare e cliccare sul pulsante di anteprima

situato sulla stessa riga. È possibile che questa composizione sia disponibile per vari strumenti diversi. In tal caso vi è l'opzione di selezionare tutti gli arrangiamenti per un unico strumento. Per far ciò, modificare lo strumento nel menù a discesa "Seleziona strumento". Cambiare di nuovo la selezione è eventualmente possibile e facile.
La tua opinione è importante. Se hai un momento per dirci cosa ne pensi della canzone o dell'arrangiamento di Tenth Avenue North, o di qualsiasi altra canzone, ti invitiamo a lasciare feedback nella scheda Recensioni. Controlla di aver effettuato il login. Adori questo pezzo? Vuoi che anche gli altri sappiano quanto ti sia piaciuto suonare questo brano? Allora clicca sul pulsante "Share", per un'ampia scelta di opzioni di condivisione. Lift Us Up To Fall è stata arrangiata per 4 strumenti e attualmente offriamo un totale di 1 arrangiamento.
Premi

per arrangiamenti
Premi

per vedere una partitura
Lift Us Up To Fall Partiture

e

non richiedono alcun plugin. Possono essere stampate una volta


e
richiedono Adobe Flash per giocare e stampare una partitura. Devi stampare le partiture Flash entro 7 giorni.
Nessuna recensione - Recensisci per primo questo articolo. Devi effettuare il
Accedi Se non hai un conto, clicchi su Registrazione