A Lovely Way To Spend An Evening Partiture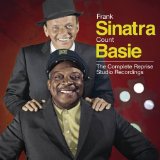 Gli spartiti della canzone A Lovely Way To Spend An Evening possono essere acquistati sotto. L'autore di A Lovely Way To Spend An Evening è Jimmy McHugh, Frank Sinatra (anche conosciuto come Francis Albert Sinatra, Chairman of the Board, La Voz, Ol' Blue Eyes, Swoonatra, The Sultan of Swoon, The Voice).
Il bello di Great Scores è che è possibile visualizzare tutti gli arrangiamenti disponibili per una canzone prima di effettuare l'acquisto. In questo modo sia i principianti che i musicisti di livello avanzato possono effettuare la scelta che più si addice ai propri stile e abilità  musicali. Basta cliccare sulle due crome

(il nostro pulsante di anteprima) per visualizzare uno spartito. Chiudere lo spartito e cliccarne un altro per caricare un arrangiamento alternativo di A Lovely Way To Spend An Evening. Spesso i brani sono disponibili per una varietà  di strumenti diversi. In tale evenienza, si potrebbe voler visualizzare solamente gli arrangiamenti di un determinato strumento: un'operazione che può essere svolta cliccando sul menù a discesa accanto a "Seleziona strumento" e selezionando lo strumento di cui si desidera elencare gli arrangiamenti.
Esprimere la propria opinione su un brano o su un determinato arrangiamento non è mai stato più semplice. Basta cliccare sulla scheda Recensioni e, dopo aver scelto uno pseudonimo, pubblicare le proprie considerazioni su un arrangiamento specifico o lasciare commenti generali sul brano selezionato. Offriamo l'opportunità  di condividere questa canzone con tutti.Se vuoi far sapere ad altri quanto ti sia piaciuto suonare questo pezzo o arrangiamento, clicca sul pulsante "Share" su questa pagina e seleziona il social media che desideri utilizzare. A Lovely Way To Spend An Evening è stata arrangiata per 6 strumenti e attualmente offriamo un totale di 8 arrangiamenti.
8 arrangiamenti - Seleziona strumento:
Premi

per vedere una partitura
A Lovely Way To Spend An Evening Partiture

e

non richiedono alcun plugin. Possono essere stampate una volta


e
richiedono Adobe Flash per giocare e stampare una partitura. Devi stampare le partiture Flash entro 7 giorni.
Nessuna recensione - Recensisci per primo questo articolo. Devi effettuare il
Accedi Se non hai un conto, clicchi su Registrazione