16, 17: God So Loved The World Partiture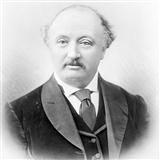 I nostri arrangiamenti di 16, 17: God So Loved The World sono visualizzabili qui sotto. Questo brano è stato composto da Sir John Stainer, John 3:16, 17, Phillip Keveren.
Per l'anteprima di una partitura specifica, cliccare su questo pulsante

. Desideri visualizzare gli arrangiamenti disponibili per un unico strumento (ad esempio pianoforte)? In tal caso, seleziona lo strumento (ad es: piano) dal menù a discesa situato sopra le partiture disponibili.
Qualora si desiderasse scrivere la recensione di un brano, cliccare sulla sezione "Recensioni" per esprimere la propria opinione. Vuoi che tutti sappiano quanto sia straordinaria questa canzone? Perfetto: basta cliccare sul pulsante "Share" e scegliere tra Facebook, Twitter, e-mail e altre opzioni di condivisione... et voilà ! Puoi farlo anche senza effettuare il login all'account di Great Scores. Per il brano 16, 17: God So Loved The World è possibile scegliere fra 3 arrangiamenti per 4 strumenti.
3 arrangiamenti - Seleziona strumento:
Premi

per vedere una partitura
16, 17: God So Loved The World Partiture

e

non richiedono alcun plugin. Possono essere stampate una volta


e
richiedono Adobe Flash per giocare e stampare una partitura. Devi stampare le partiture Flash entro 7 giorni.
Nessuna recensione - Recensisci per primo questo articolo. Devi effettuare il
Accedi Se non hai un conto, clicchi su Registrazione